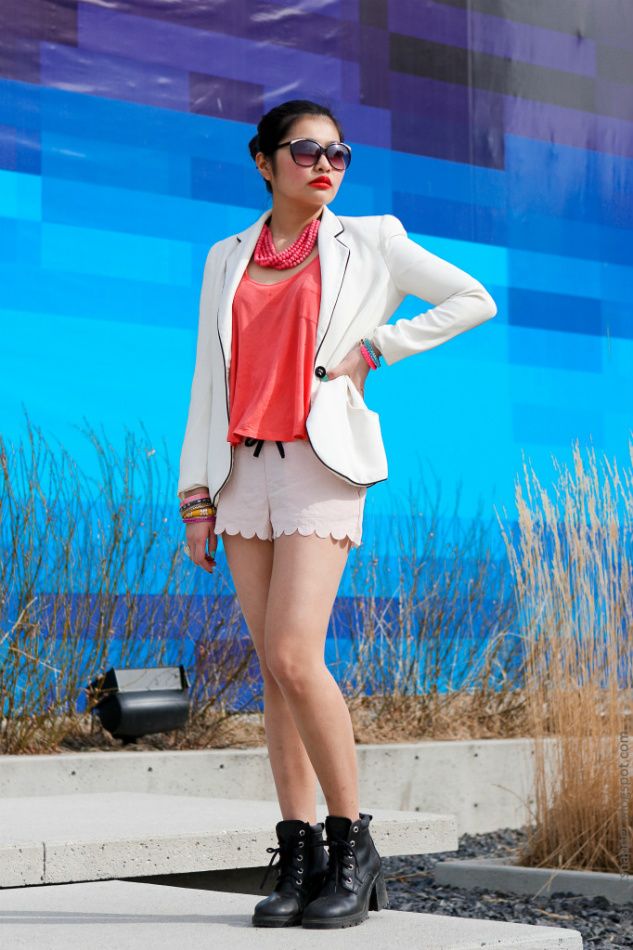 These scallop shorts are the comfiest little thing on Earth. I fell in love the moment I saw this one H&M shopping day and I love how neutral the colour is that I can just mix and match it whether I want to spice it up with some colour or not. Speaking of colours, we all know that coral is one of the biggest brightest colours this season (thus my Lady Danger coral orange lippie too from MAC) and Anne B. Accessories is right on it with this coral beaded layered necklace.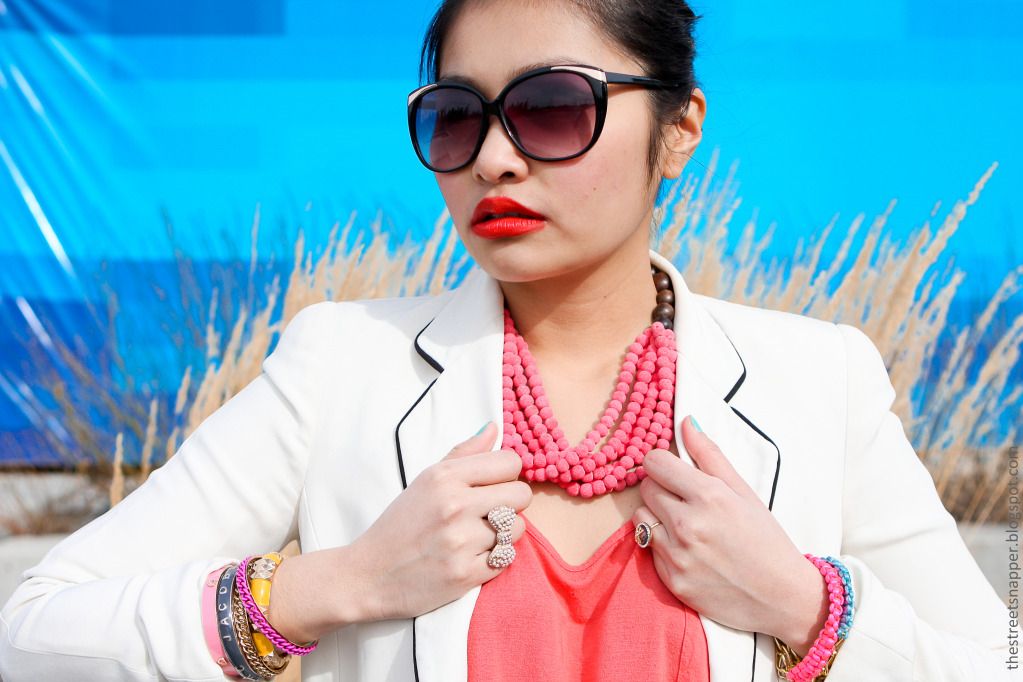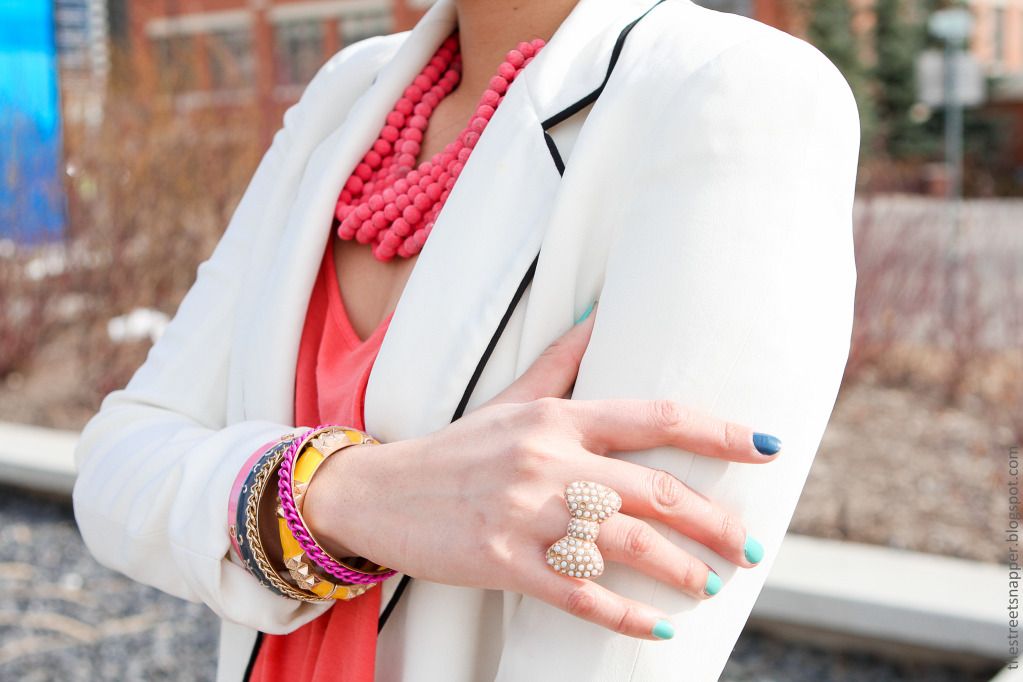 Armani blazer. H&M top and shorts. Value Village combat boots. Anne B. Accessories necklace. Marc by Marc Jacobs bangle. Forever 21 ring and bangles. Adorie Jewels ring. Aldo sunnies.
These photos are the first installment of my little collaboration with Fashion Institute of the Philippines alum, Don Loyaga. If you are from the Philippines, you probably have seen his work several times in big name newspapers back home. Yup, he finally decided to invade Canada and you will see more of him, that's for sure!