As I've mentioned in my previous post, last week I was featured in
SWERVE CALGARY
in their
STYLE YYC
Section and it is (by far) my favorite article written about me. The article was written and photos were taken by none other than famed YYC streetstyle huntress, Aldona Barutowicz which adds more honour to the feature!
Here's what she had to say about me:
"She's the fashionista behind
The Girl with the Messy Hair
and was just named one of Alberta's top 10 style bloggers by Fashion magazine, but it's clear that Kd Faustino's blog was not named after her personal grooming habits. Impeccably styled and put together—there's nothing messy about her esthetic.
Her love for fashion is clear and her sartorial point of view is unique. She wears funky hats, interesting jewelry and bold red lipstick. Avid readers know I am powerless to resist a ruby pout."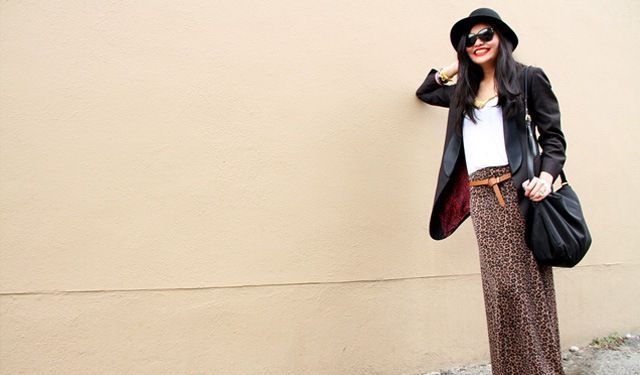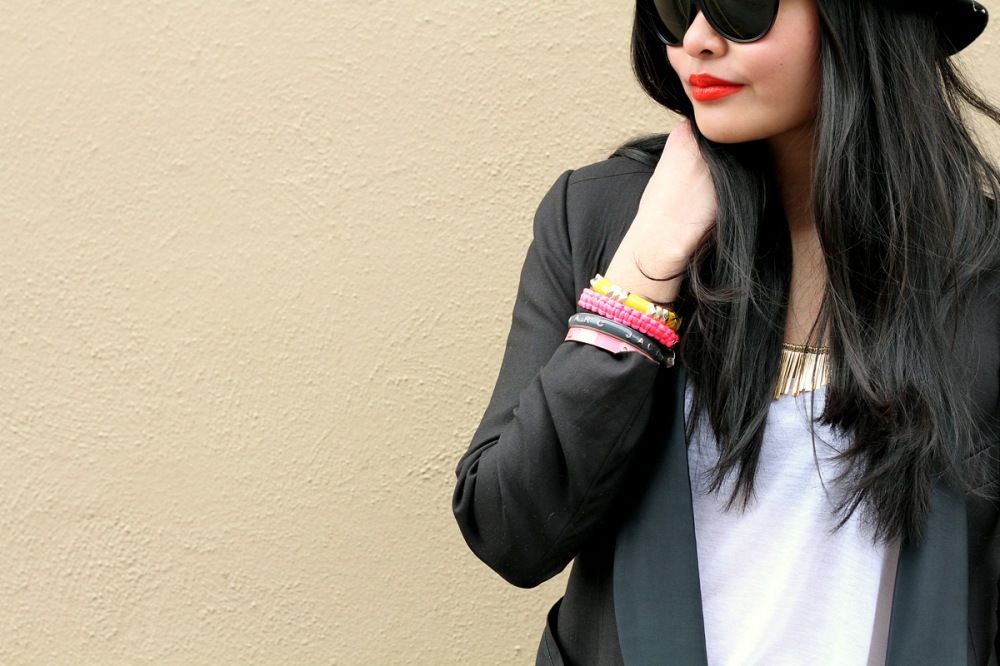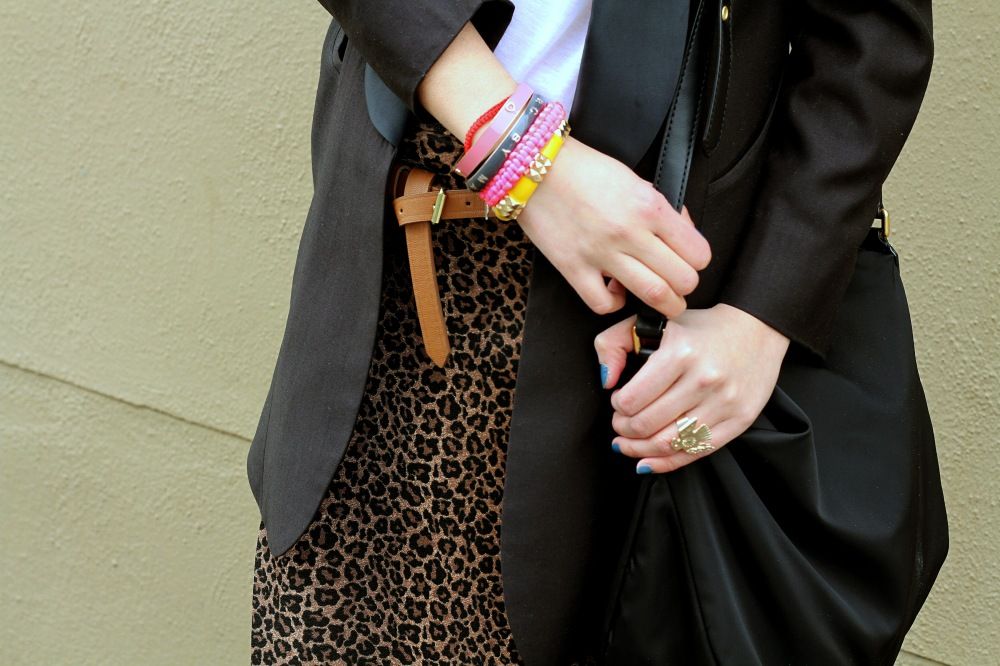 Winners leather jacket. Bano eeMee tuxedo blazer. H&M tank top. Value Village leopard skirt. Marc by Marc Jacobs sling bag and bangle. D&G sunnies.
Adorie
necklace. 2two belt. Le Chateau flats and hat. F21 bangles. Neon pink bracelet via
http://www.karolinas-style.ca/
.
I am currently on STAYcation but I will be back with normal outfit posts soon!