Here's a short and quick outfit post of what I wore last Thursday at PARK's Fashion Industry Mixer. I got interesting comments from other people in the Calgary fashion industry such as "You look very Yoko Ono tonight" and "OMG, you're wearing jeans! I didn't know you own a pair of jeans!"
Yes, people, although very seldom, I actually wear and own denim jeans -- and isn't afraid to wear them at a fashion event!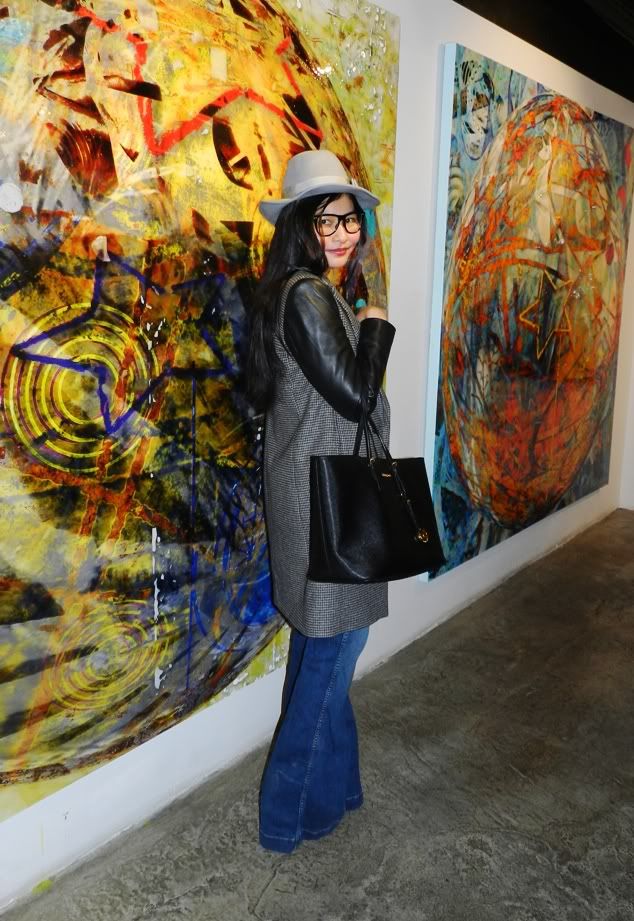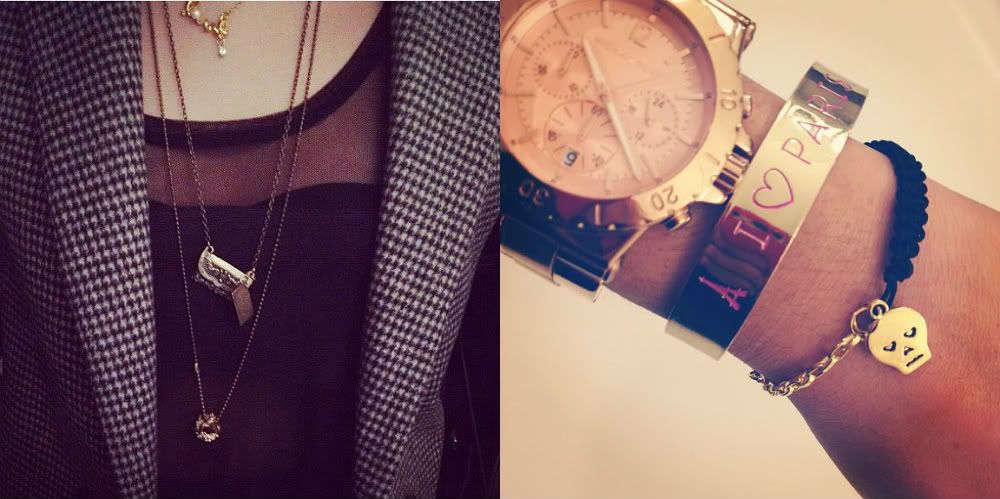 Zara mixed material coat. LNA sheer top via citizensplanet.com. J Brand wide legged jeans. Michael Kors tote and rose gold oversized watch. Call it Spring booties. Aldo specs. Vintage hat via amyflyingakite.com. F21 bangles. Boopydoodle LOVE necklace. Skull bracelet by karolinas-style.ca. H&M rings.
Love this sheer top and I cannot wait to wear it during summer time with denim shorts and combat boots (or if you're partying with friends in Vegas and play casino, this sheer top might be an option too tucked in a skirt). Another item I love? This skull necklace given and made especially for me by Karolina of karolinas-style.ca. Our swap post is coming back next week! Stay tuned!
Hope y'all have a lovely Valentine's day~