When the next few weather forecasts indicate that you will be stuck in the house in your sweats, underneath the blankets, sipping cocoa in -40 weather; the best thing that you could do is make the most out of the last few warm days -- and by warm, I mean +2. Exactly what I did last Saturday wearing this basic striped sweater + A-line skirt + booties walking around, doing errands and shopping Downtown. Unfortunately, I don't know when I will be able to get out of my winter coat + 4 layers of clothes + gloves + hat + winter socks + boots. So help me, God.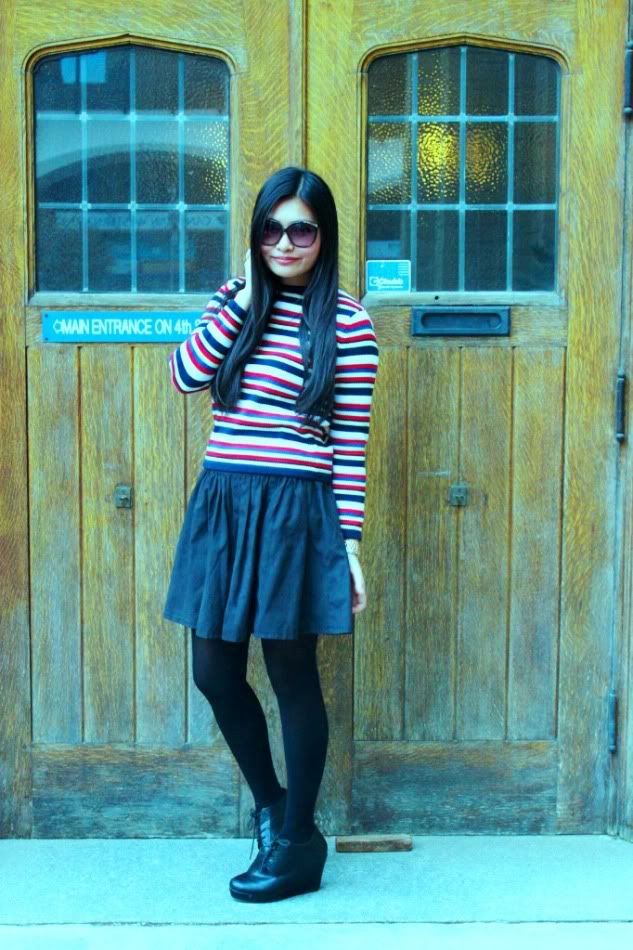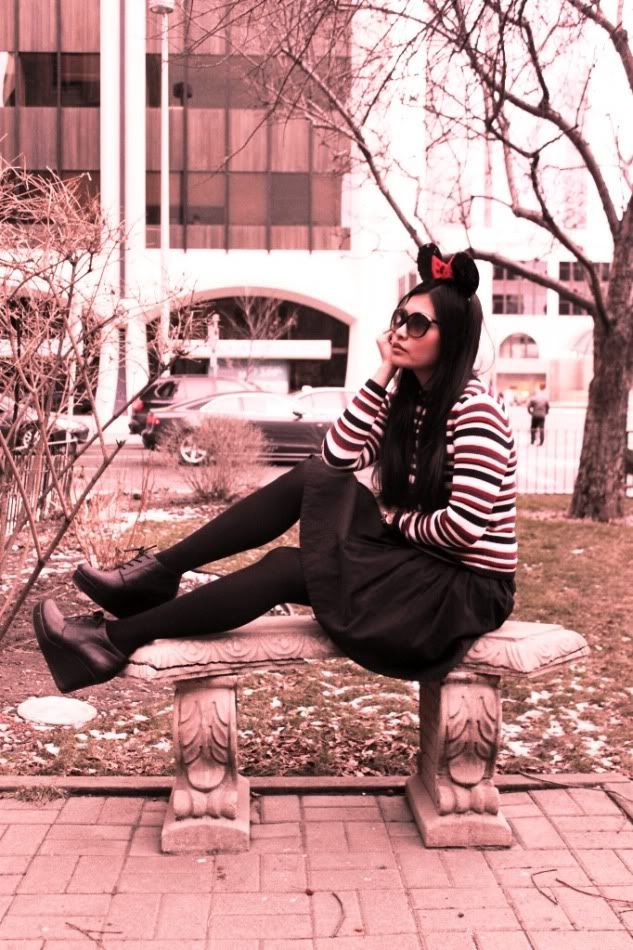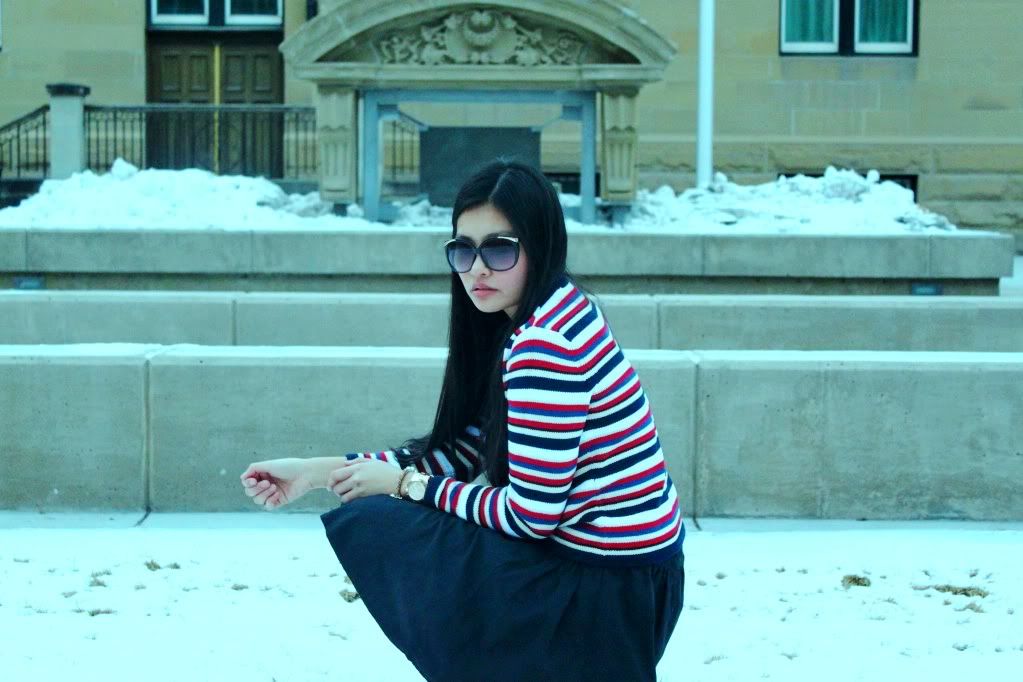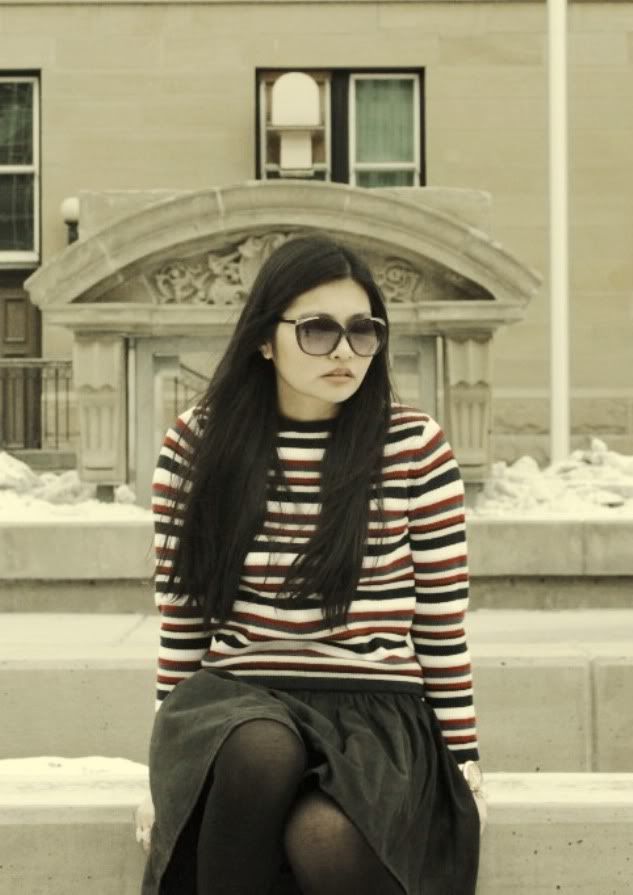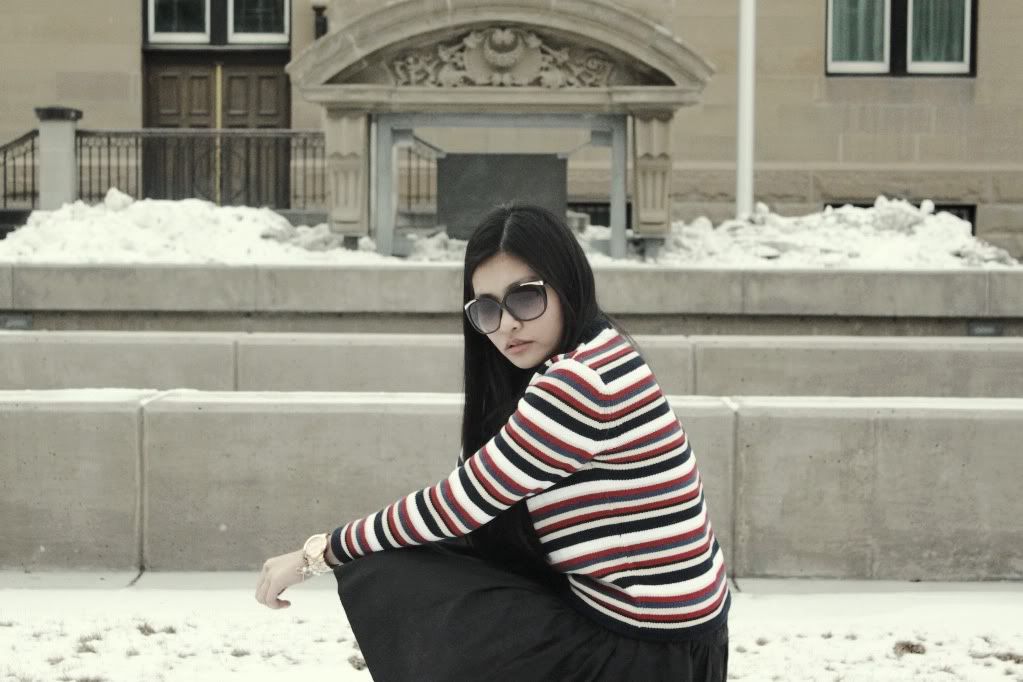 Striped sweater given by a friend. A-line skirt thrifted from the Philippines. Forever 21 wedge booties and bow ring. Aldo sunnies. Michael Kors oversized rose gold watch. Boopydoodle pearl bow bracelet.
photos by O
2 DAYS LEFT TO ENTER MY PARASUCO GIVEAWAY!!!
Click HERE if you haven't joined.