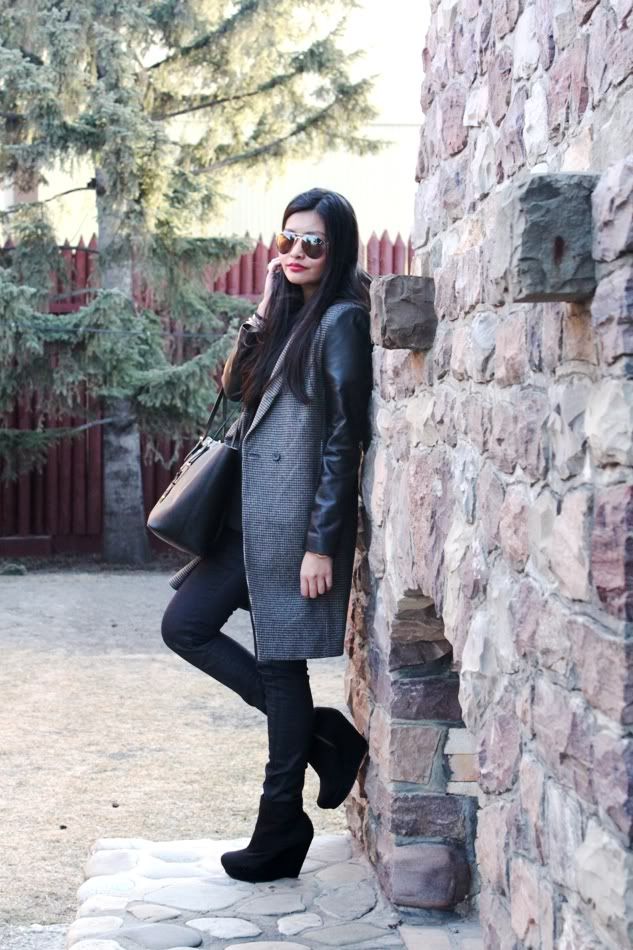 I've been lusting over a mixed material/combined coat ever since the upcoming Fall/Winter collections started coming out in magazines Spring time. Took me a loooong while to find the perfect mix of materials until I stumbled upon this coat yesterday at Zara. But I guess it was perfect timing since it was marked down from $199 to $119 and I still have a $100 Zara GC c/o O last Christmas...SCOOOORE!!!
The Michael Kors bag was one of the fruits of the sweet price I got when I won THE NEXT HOLTS MUSE by Holt Renfrew last December. Nothing beats scoring amazing pieces without exactly purchasing them with your "own" money. Agreed?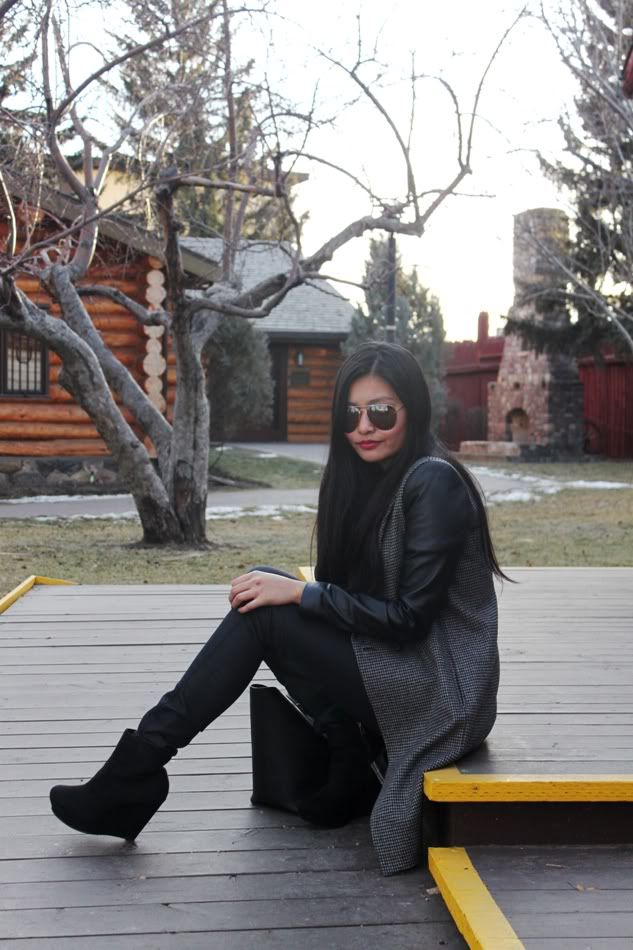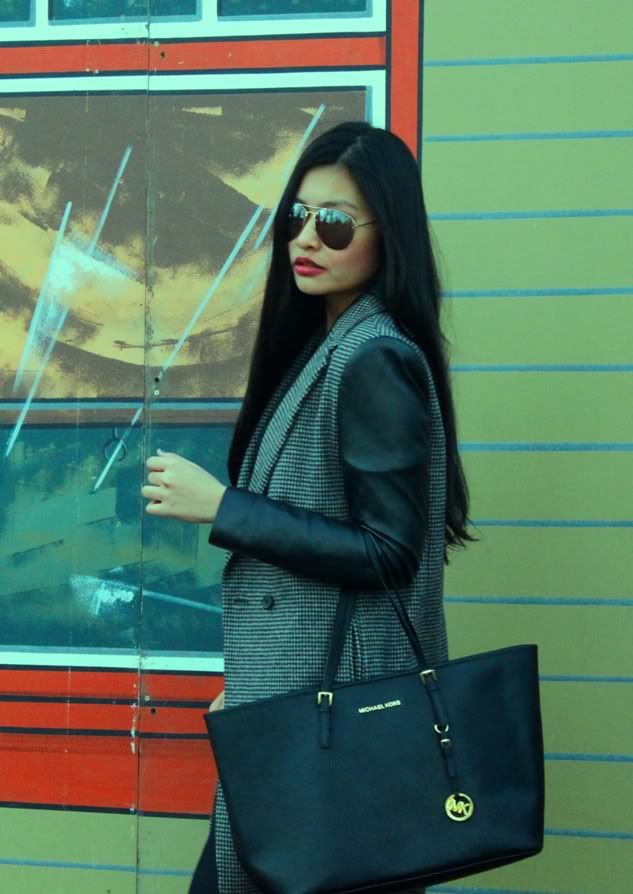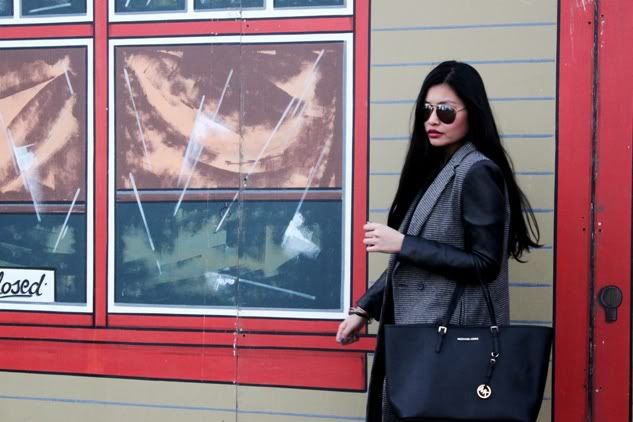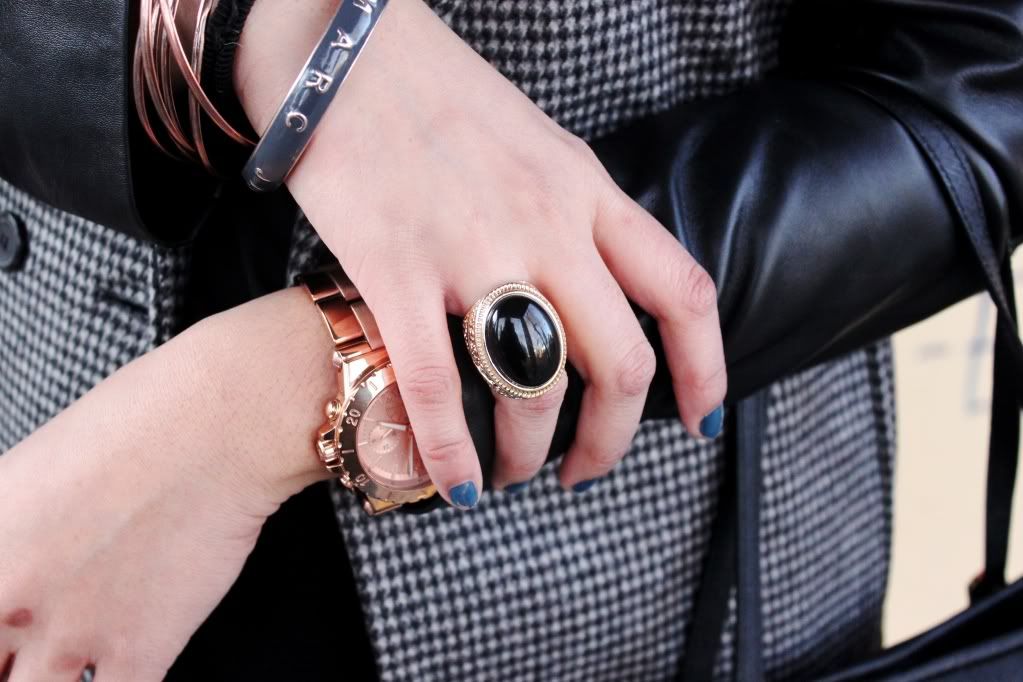 Zara mixed material coat. Minimum top. Parasuco skinny jeans. Michael Kors bag and oversized rose gold watch. Call It Spring booties. Marc by Marc Jacobs bangle. Ray Ban aviators. H&M ring. MAC Girl About Town lipstick. Joe Persian Blue Nail Polish.
photos by O
I'm also wearing this perfect fitting 8RUBY skinny jeans by Parasuco. If you are looking for a classic pair of skinny jeans, this is a must-have!
Speaking of Parasuco, do not forget to join my Parasuco giveaway! I'm giving away $350 shopping money to spend at www.parasuco.com to one lucky Canadian! Giveaway doesn't end till January 18 so click HERE to enter!