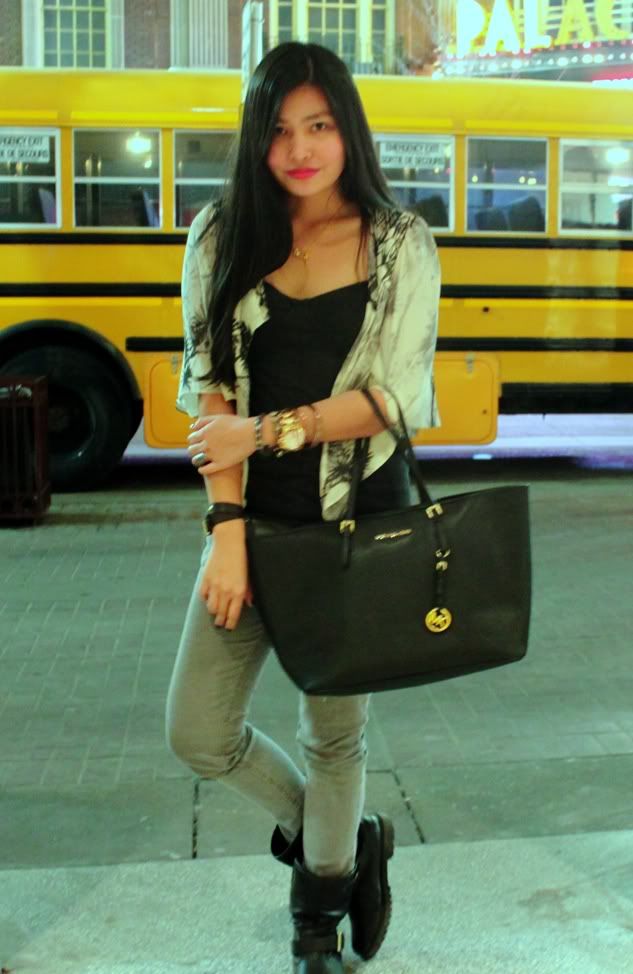 Winter has been quite kind to us here in Calgary the past few weeks thus I was able to wear this light and airy kimono jacket from Topshop (with jeans and boots -- I like toughening up a girly piece...prolly the most comfy uninspiring outfit but what the heck, it was chillax Fridays!). Although now it is back to -20 so you know what that means -- I wear more skirts when it's colder... for some odd reason.
I'm also wearing my new Michael Kors oversized rose gold watch which was also the product of being named as THE NEXT HOLTS MUSE + the Holiday love of one of my fave Calgarian bloggers, Mr. Fabulous.
Fabulous store + friend = FABULOUS BLING!!!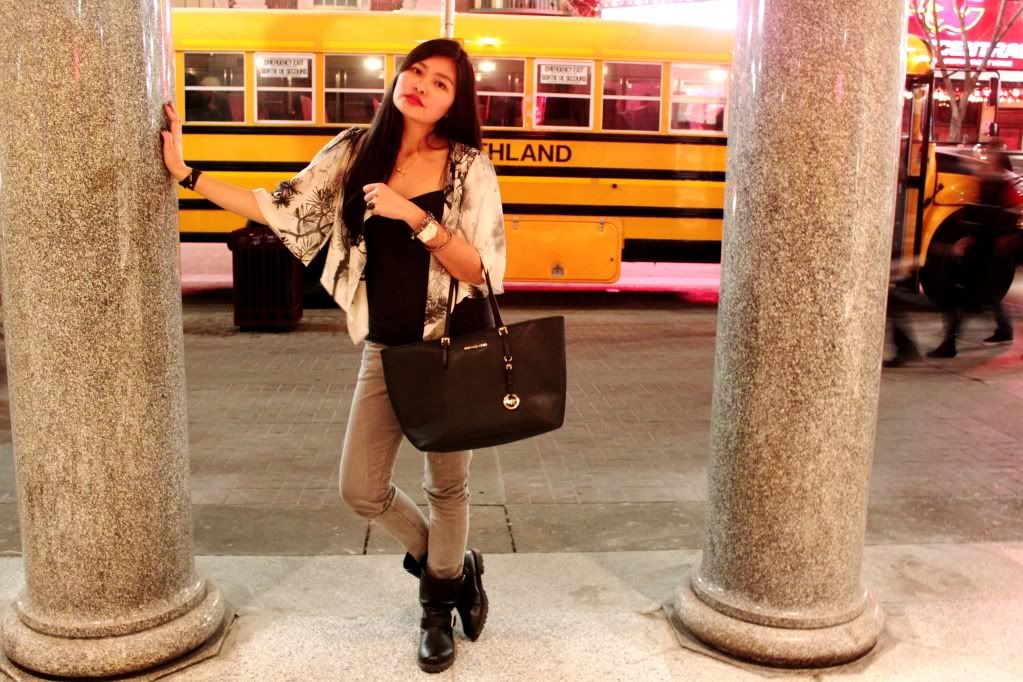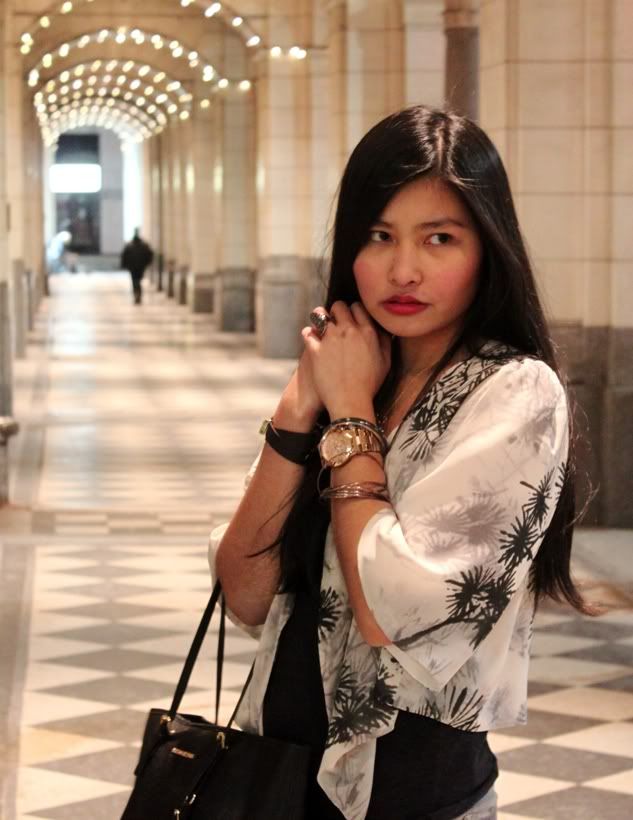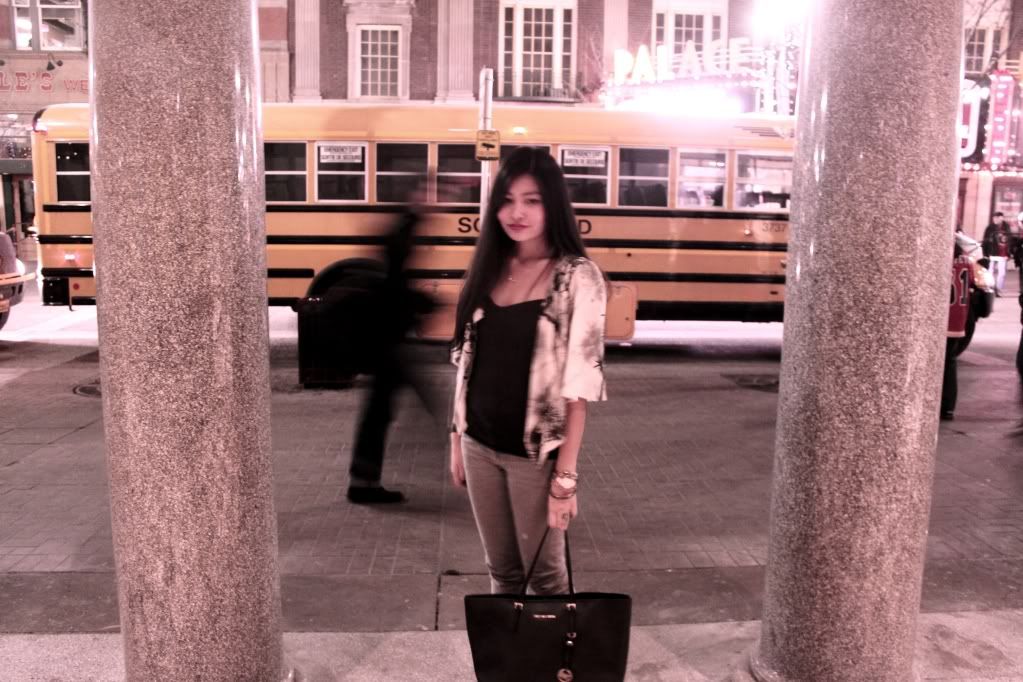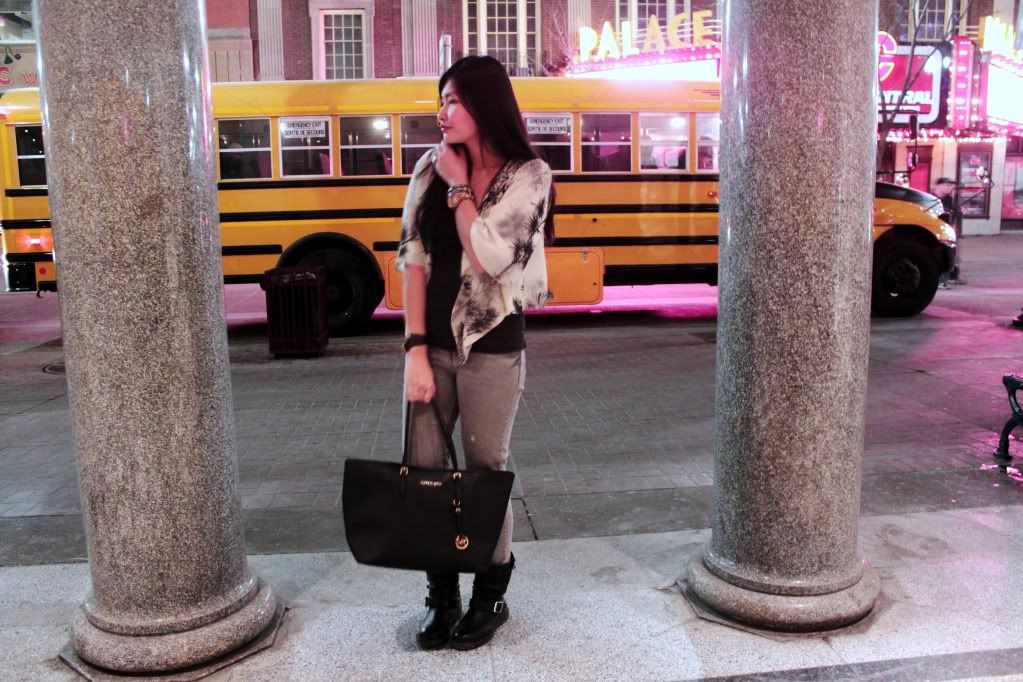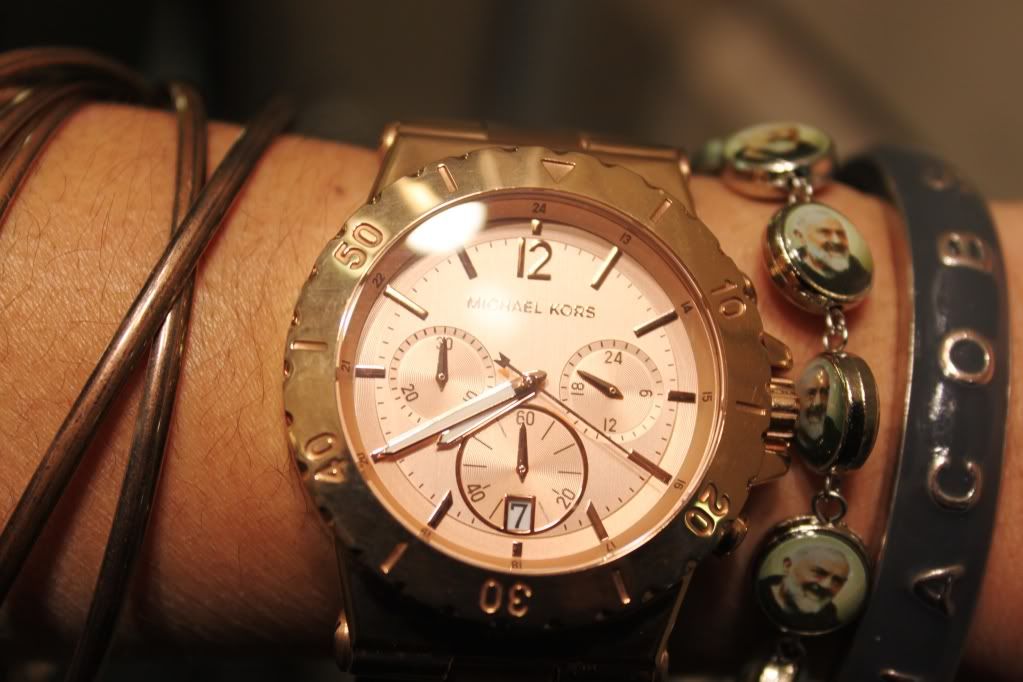 Topshop Kimono Jacket. Aritzia corset tank top. SM grey skinnies. H&M boots. Michael Kors oversized rose gold watch & bag. Marc by Marc Jacobs bangle. Boopydoodle necklace. Leather bracelet from Citizens Planet. MAC Girl About Town lipstick.
Do not forget to join my
Parasuco
giveaway! I'm giving away $350 shopping money to spend at
www.parasuco.com
to one lucky Canadian! Giveaway doesn't end till January 18 so click
HERE
to enter!