The best and worst thing about Calgary weather is how unpredictable it is -- from -40 last week to +11 this weekend. I've kept this Bano & Eemee cape in my closet (made by my amazing designer/friend, Aleem Arif) thinking that the next time I could wear this without shivering would be next Fall. But I think the fashion gods heard my plea and the next thing I know, I am wearing the cape over a sheer tank top + leather skirt and not one moment did I say, "I'm soooo coldddddd!!!"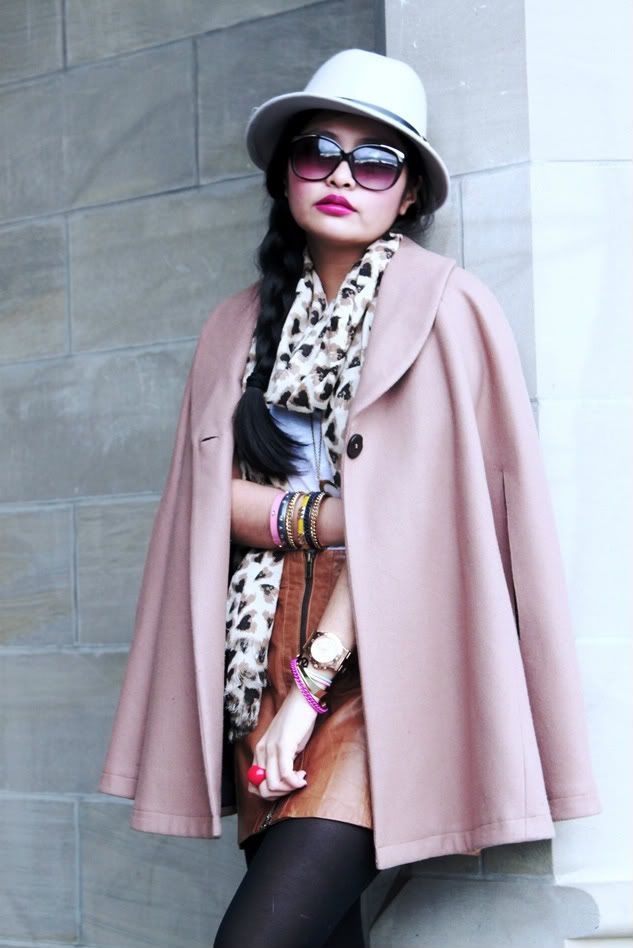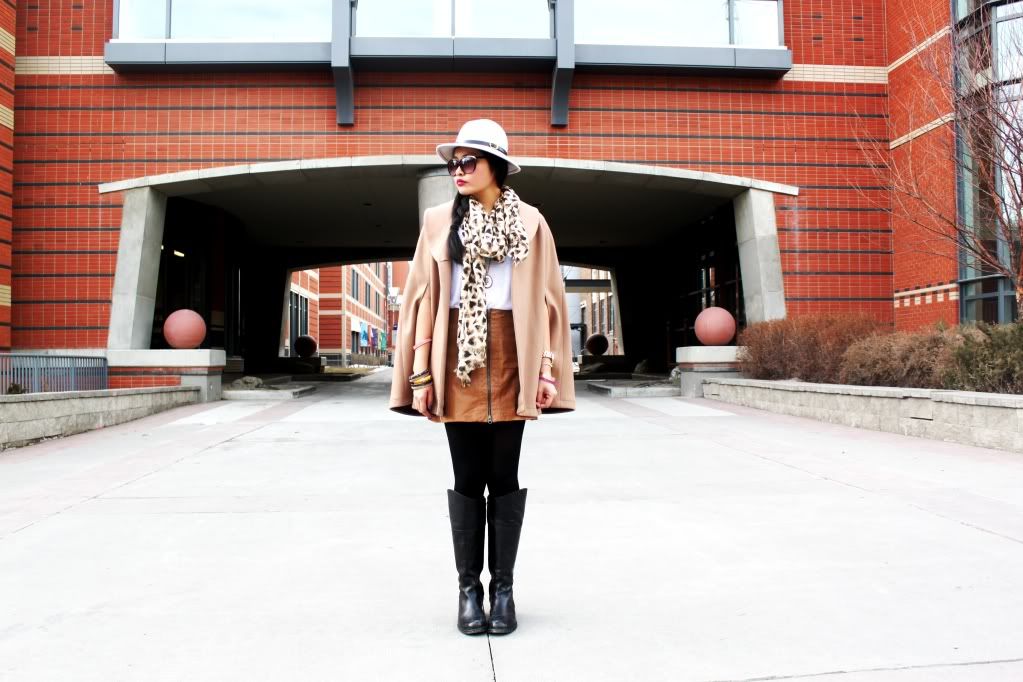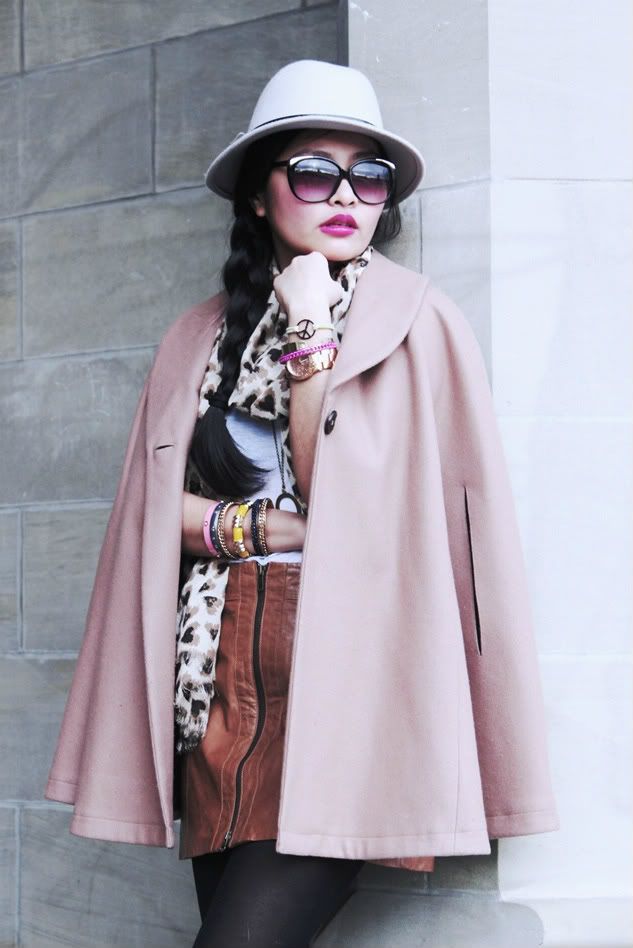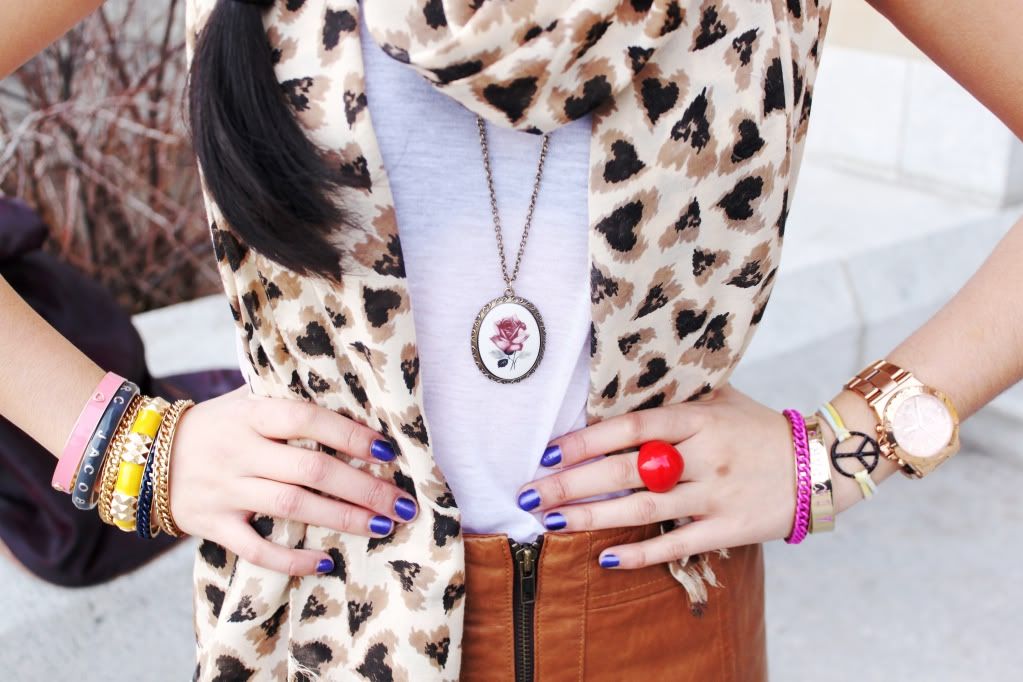 Bano & Eemee cape. H&M tank top. Danier leather skirt. Steve Madden riding boots. Le Chateau hat. Scarf given by a friend. Aldo sunnies. Michael Kors watch. Marc by Marc Jacobs bangle. All other bangles from Forever 21. Peace sign bracelet from a surf shop in BC. Boopydoodle necklace. Red ring from the Philippines. MAC Girl About Town lipstick. Joe Grape Raisin.
Also wearing my Danier brown leather skirt which is an amazing find from a thrift store! I should stop shopping designer aka breaking the bank and make a trip back at the thrift store. Note to self.