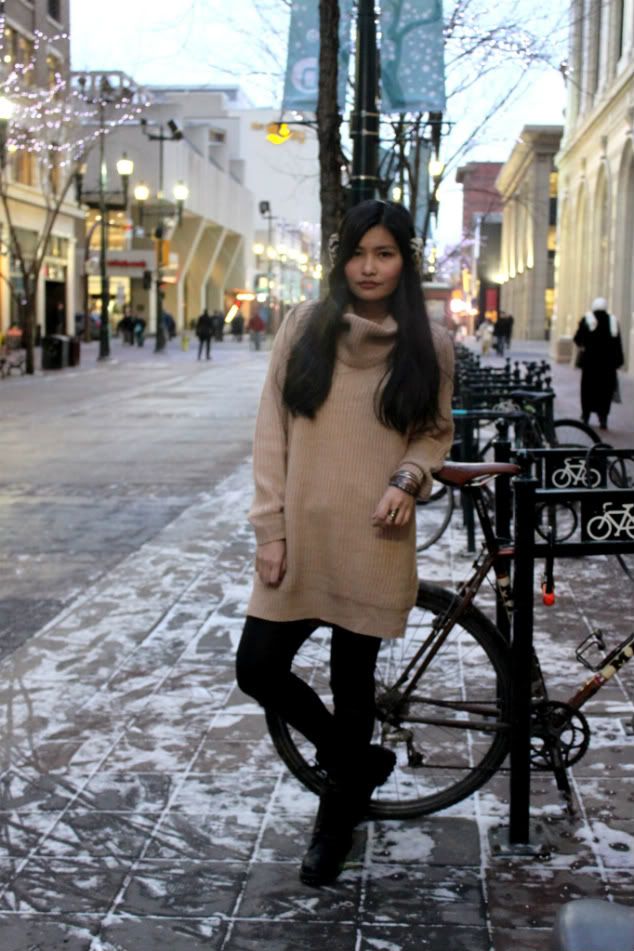 Temperature's dropping and snow on the ground rising -- two reasons why I purchased this chunky knit dress plus the fact that I've been looking for the perfect kind since the start of fall. It was a big debate on whether to get the gray or camel one but in the end, O had me at "I just want to give you a bear hug," and the camel one was sold.
Last snowy Wednesday was the perfect day to wear it while celebrating Dee's bday at the spinning resto Sky 360, up the Calgary Tower while looking down 525 feet from the ground. I know it is kind of a fashion faux pas but I have a feeling I will wear this exact same outfit over and over again -- only until I get a BIG bear hug.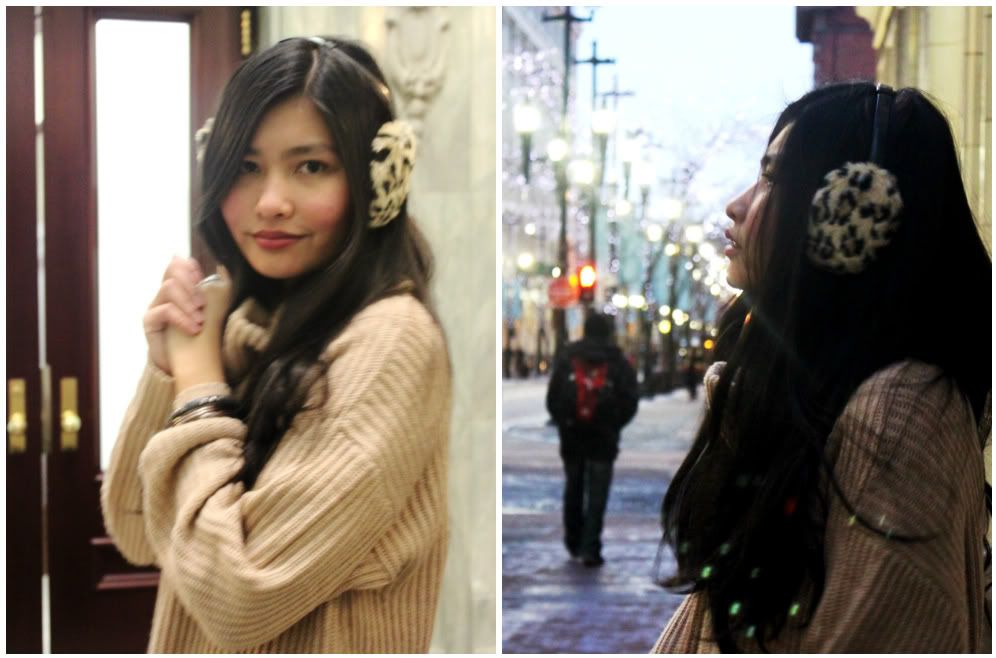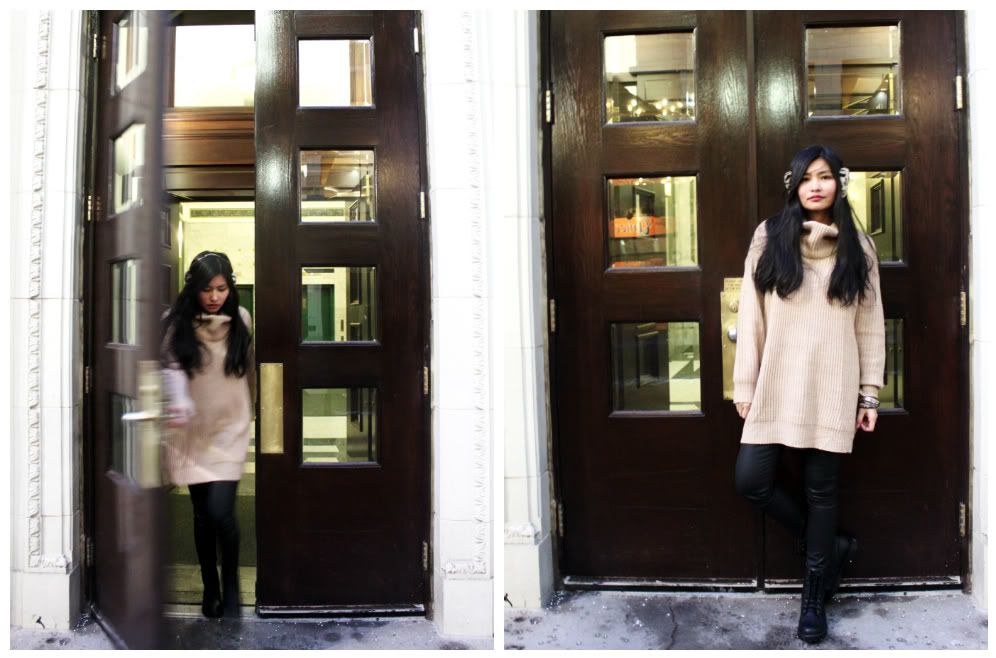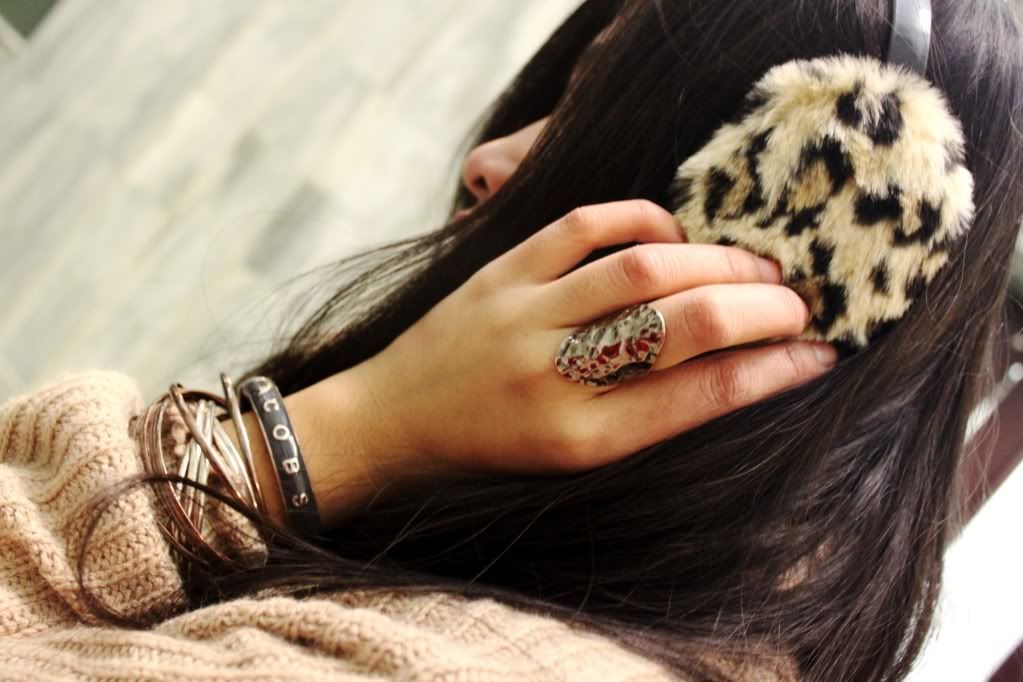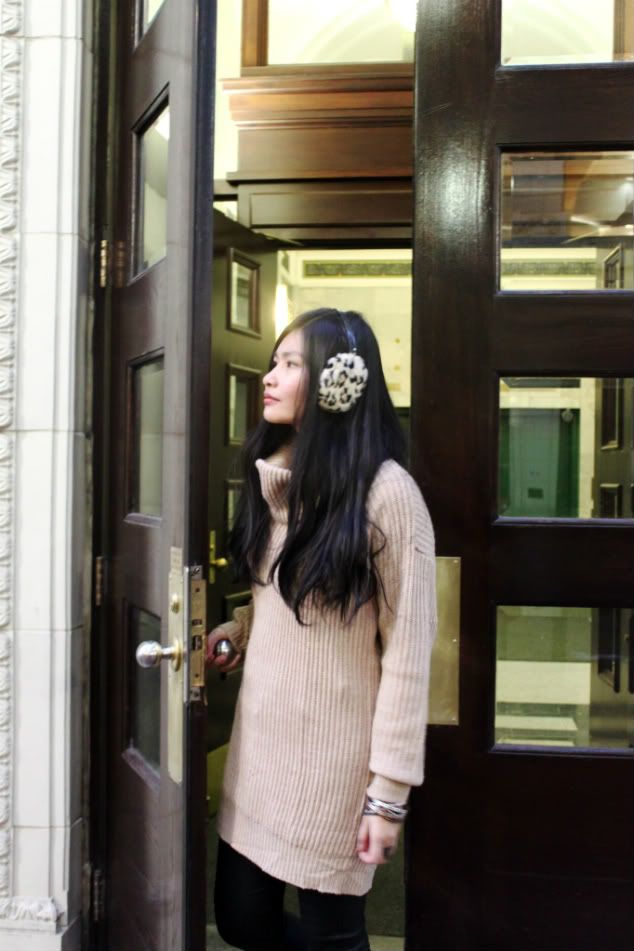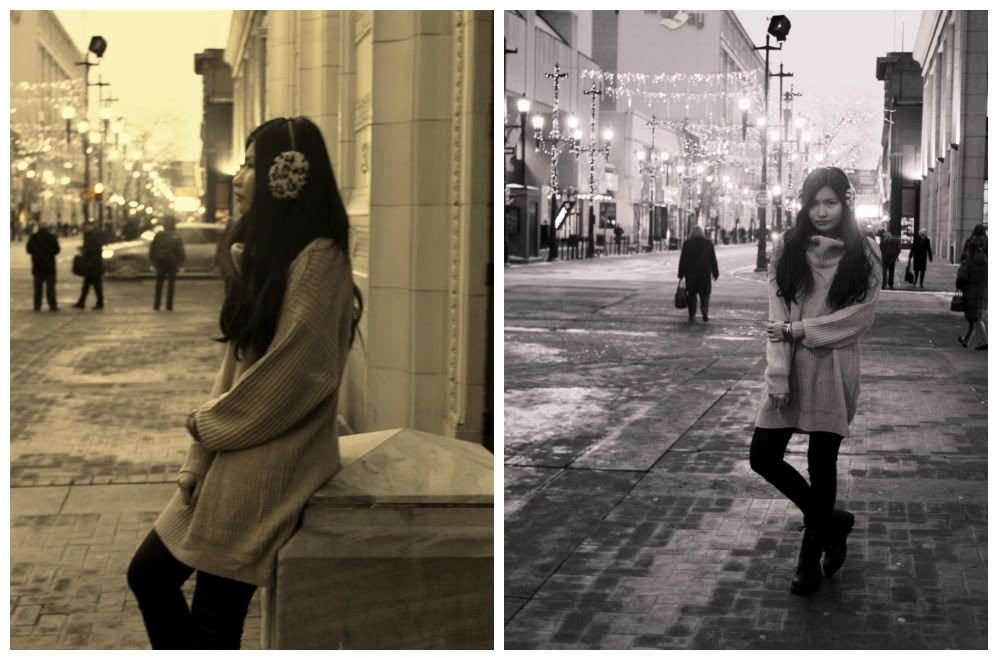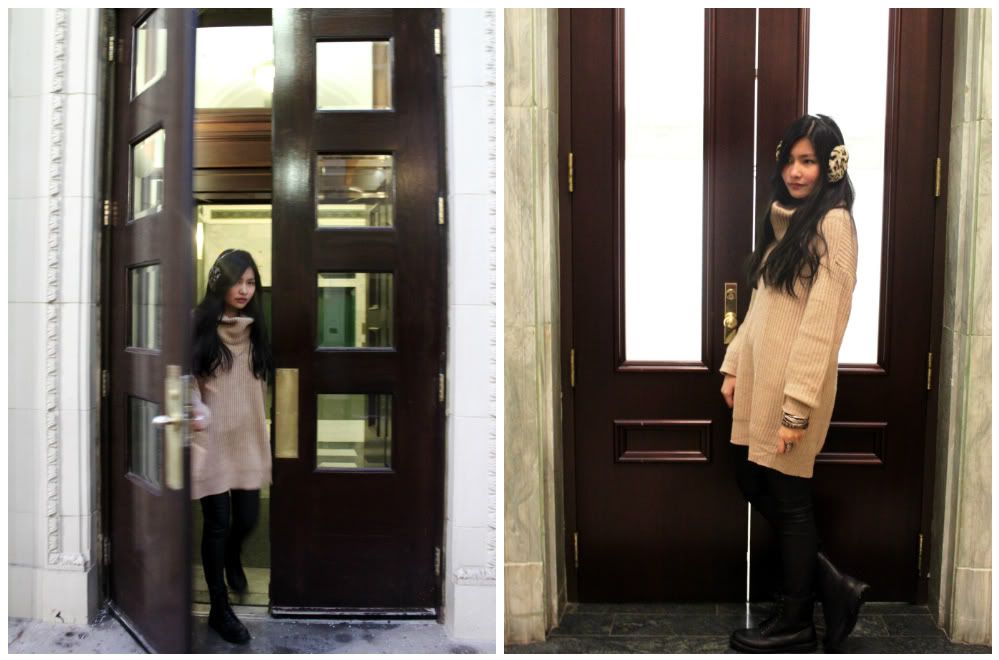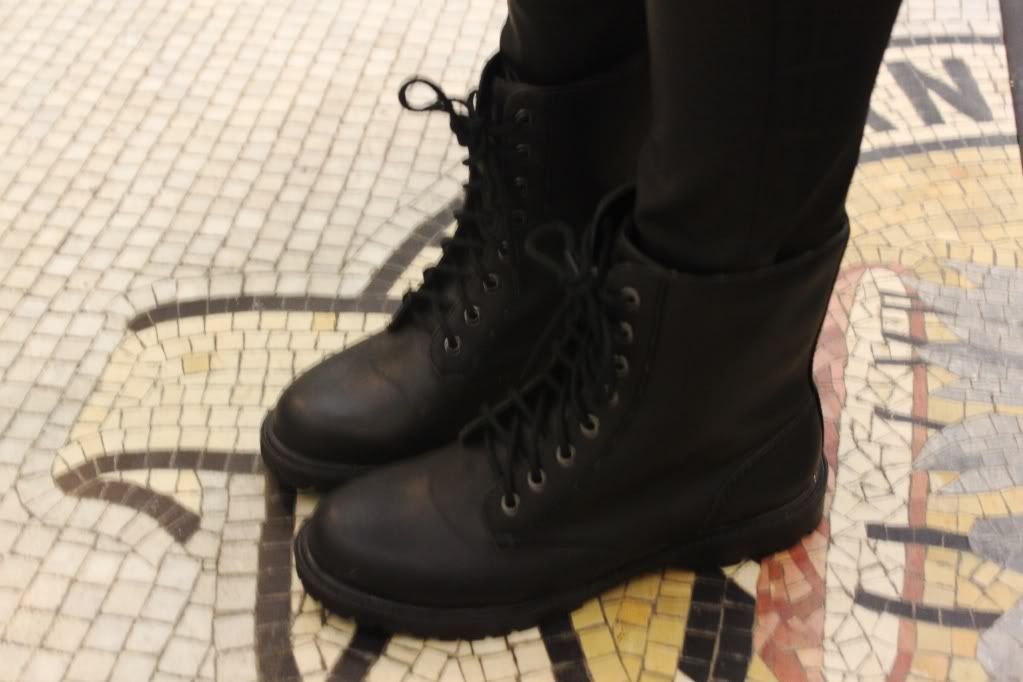 Photos by Dee
My Christmas giveaway is still up and running.

Choose a clutch of your own choice from

Niche. Anyone, anywhere, we will give you the bag you most desired! Click HERE to join!