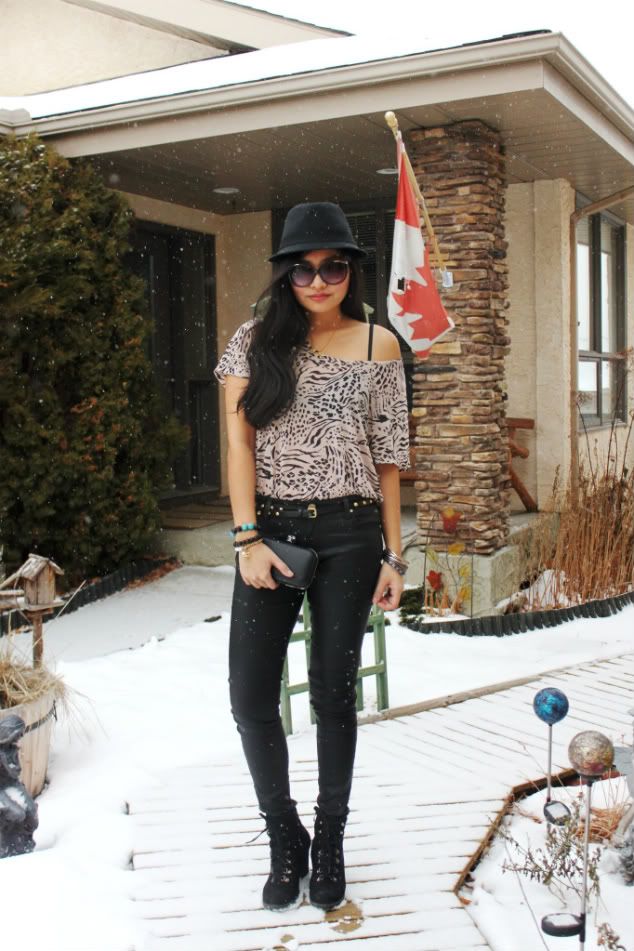 So proud of myself for braving the cold and the snow just to give my readers a decent outfit post (hello, see my goosebumps?). If only I could do an outfit post with my coat and gloves on the entire winter, I would...but that wouldn't be fair to you guys, would it?
Years and years I've looked for the perfect FAUX leather pants and finally, I found one at Zara! It definitely fits like a glove and I think I've being overusing it for two weeks now. The skull clutch from
Niche
is absolutely the perfect accessory with the leather pants. Perfect flawless outfit for a rock n' roll concert, don't you think?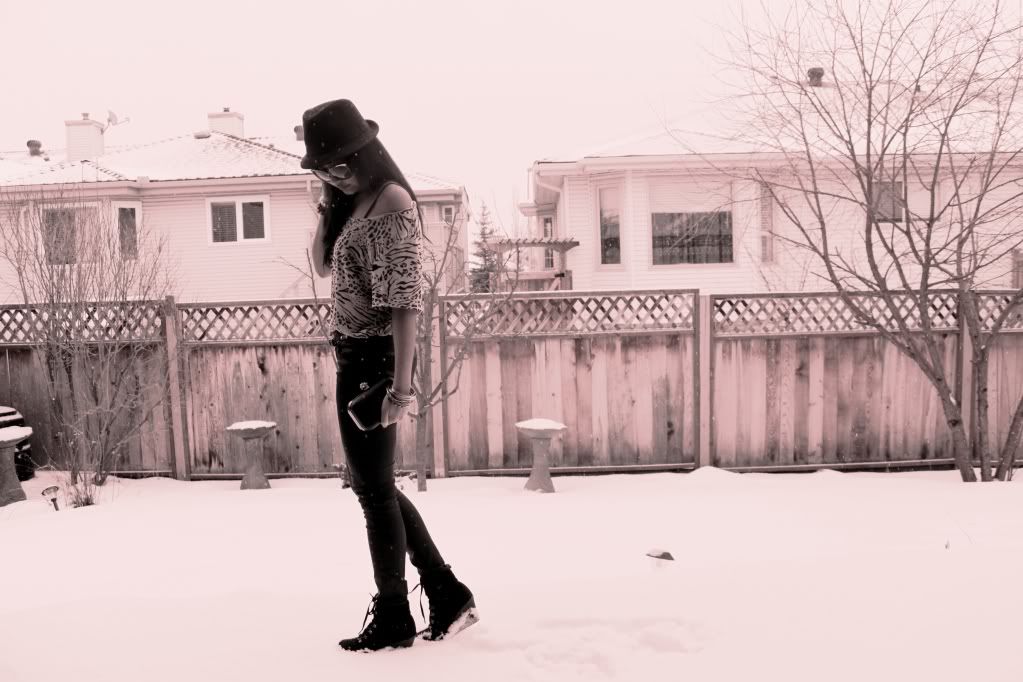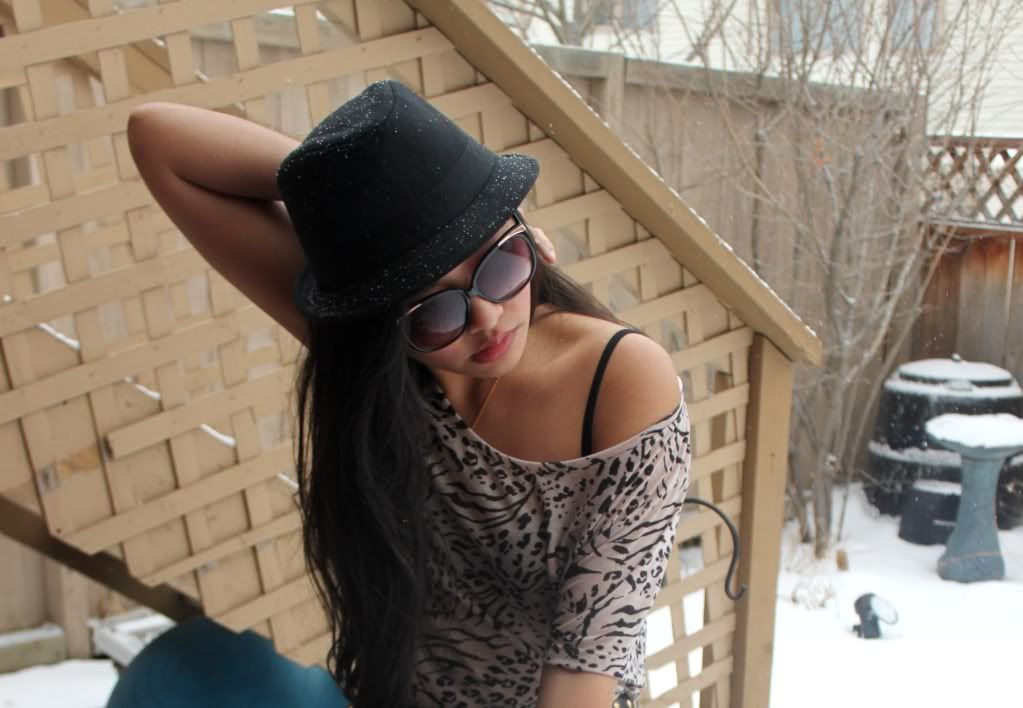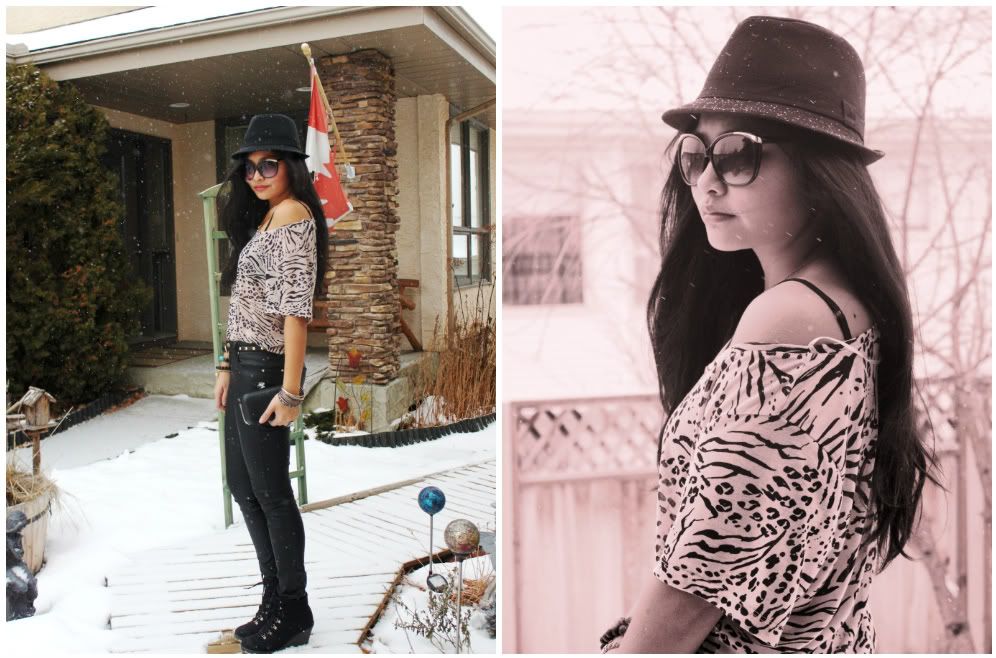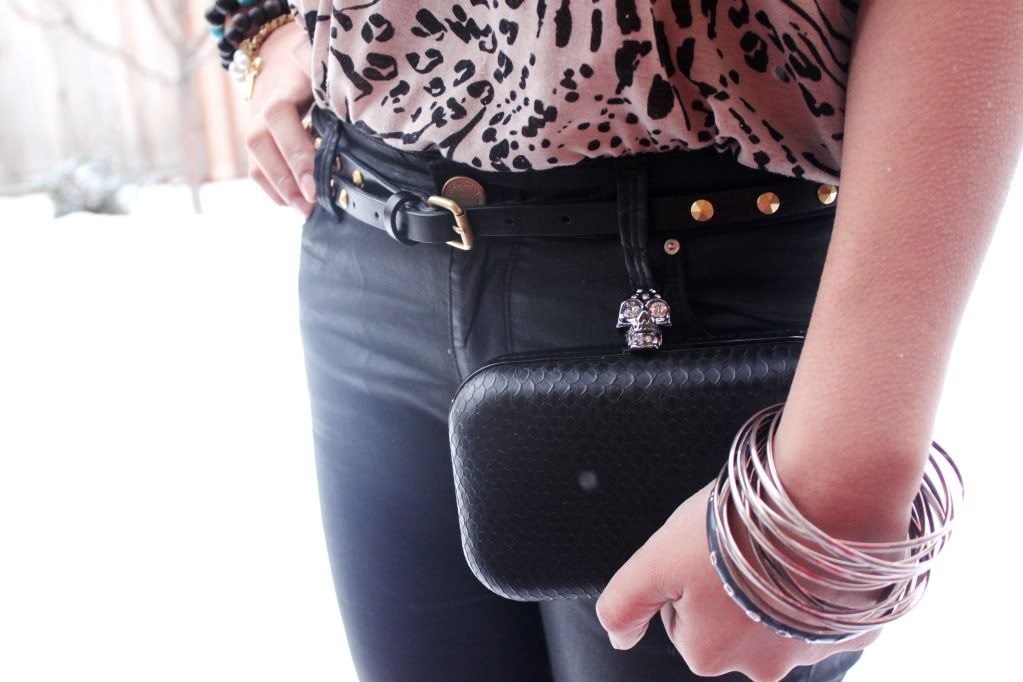 H&M belt & dress used as a top. Zara leather pants. Spring booties. Niche skull clutch bag. Aldo shades. Ardene fedora. Anne B. Accessories beaded bracelet. Boopydoodle pearl/bow bracelet. Marc by Marc Jacobs bangle.
photos by Dee


If want to take your rock n' roll look to the next level, Freshtrends Body Accessories & Jewelry has the
largest collections of body jewelry online, and an ever growing selection of fine jewelry, rings, earrings & bracelets from cartilage earrings, nose rings, belly button jewelry & nipple rings, labrets, lip studs, eyebrow rings, navel rings & tragus earrings.
Happy rock n' rollin' Christmas, lovelies!