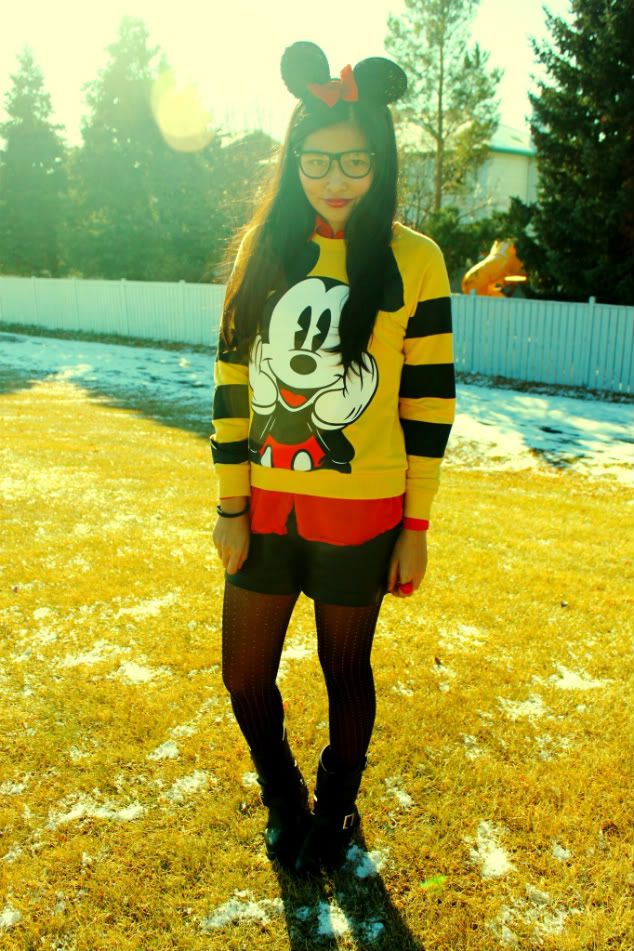 I can't remember liking Mickey or Minnie Mouse when I was a kid. I've always been a Donald Duck fan but as I grew older, I have found a certain love for the two Disney mice. On my 27th bday this year, I didn't don on a pretty dress or wore a tiara like what I've been doing for prolly 6 years now. As you grow older, you become less superficial/fancy and more comfortable with your own skin...which is why I wore the exact same sweater on my bday, wore a Minnie Mouse headband not a tiara and instead of going to a noisy stinky bar, I was barefoot eating dinner at home and belting in the karaoke with my closest friends and family.
There is something about this sweater that every time you wear it, you'd feel like you can be your ol' silly self which was exactly what B and I did on Saturday after her photo shoot and lunch at the French cafe.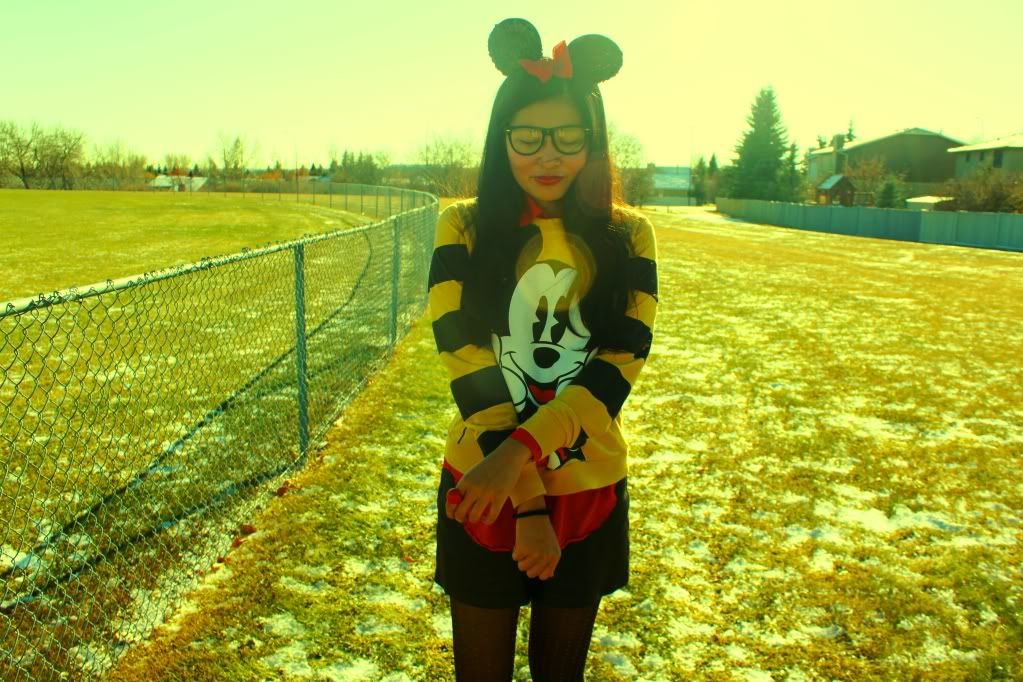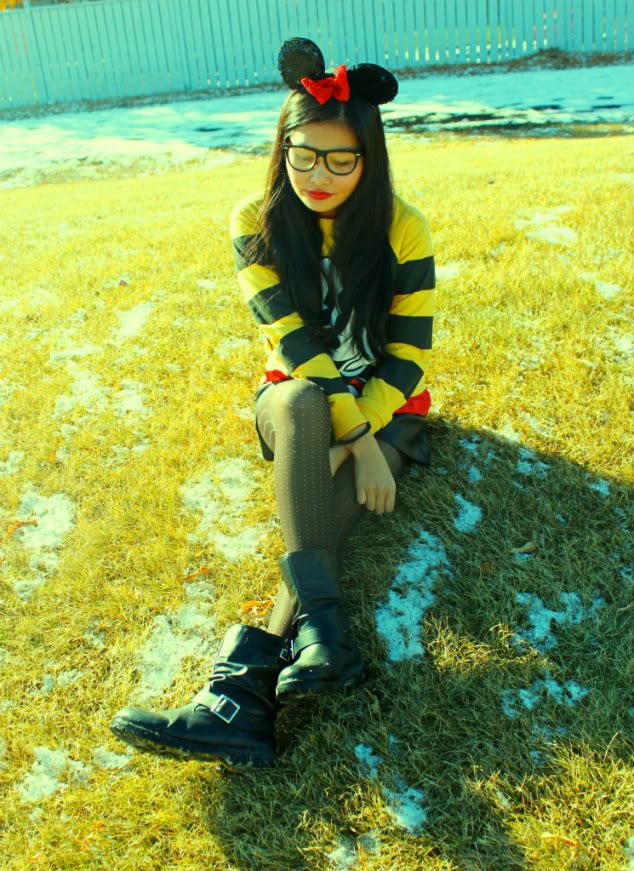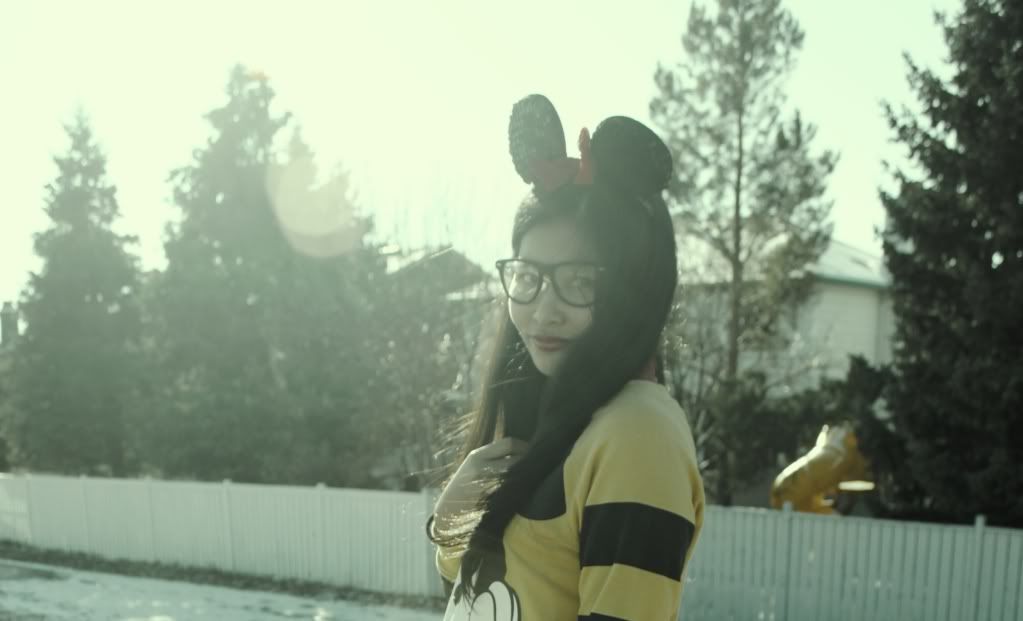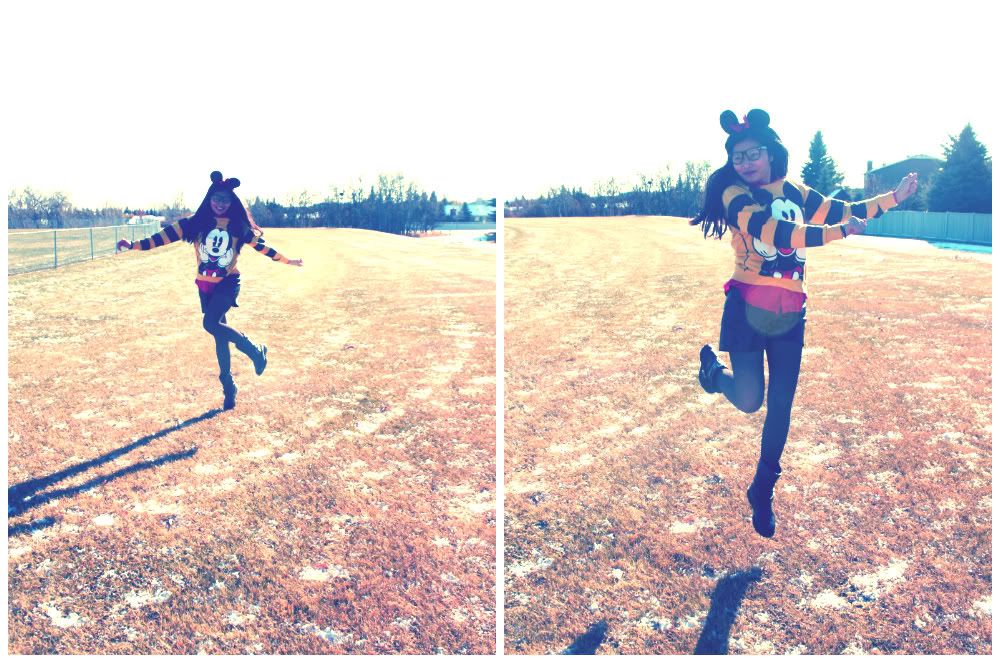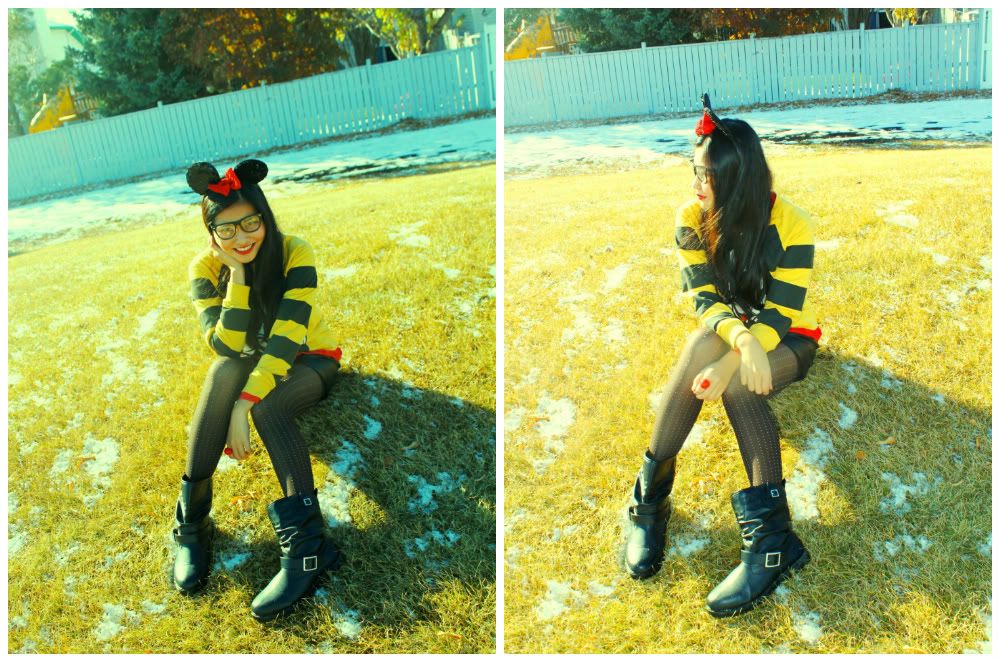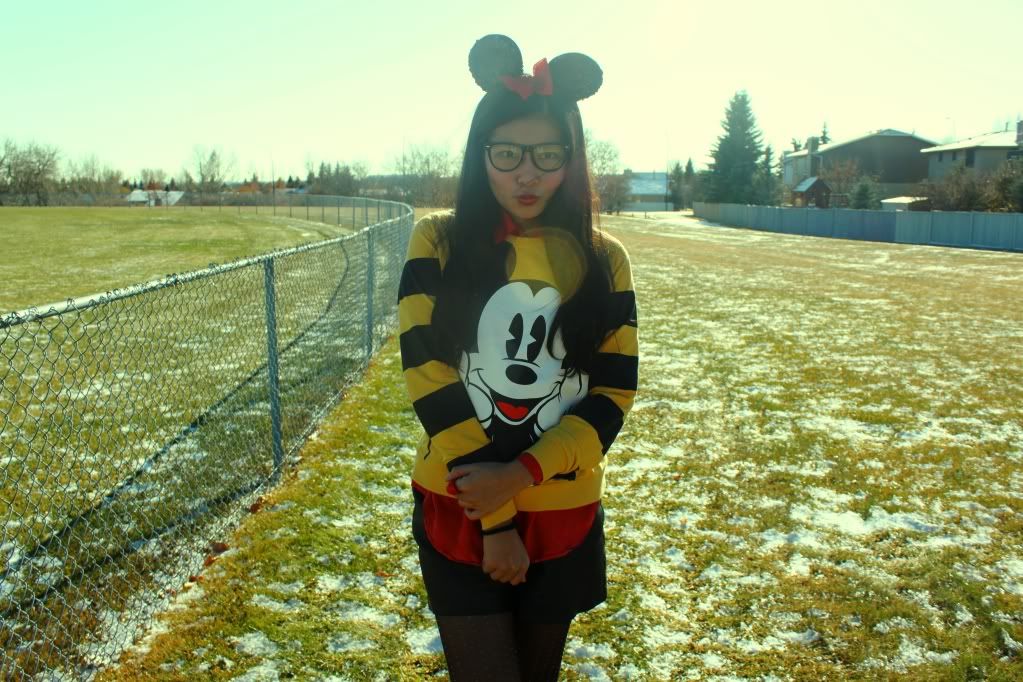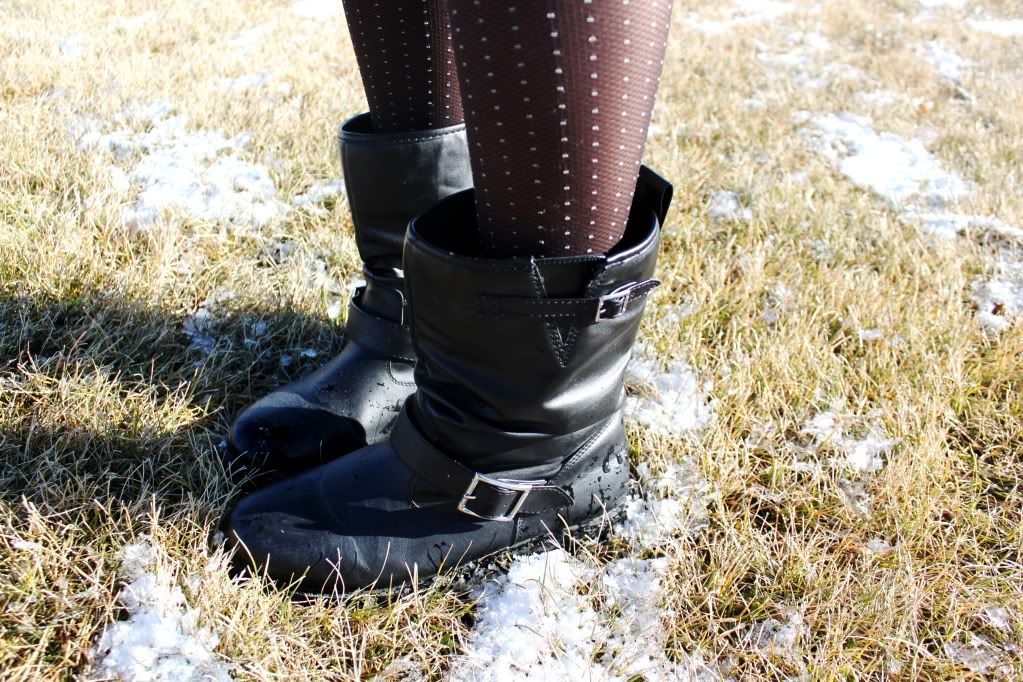 Forever 21 Mickey Mouse sweater. Vintage button-down and leather shorts. H&M boots. Minnie Mouse headband from Disneyland. Aldo glasses.
For those who are not from Calgary and do not know Queen B, THE Bronwyn Mcdonald, you can find her amaziiiiiiiiiiiing off-model duty looks HERE.
P.S.
I am doing another "Behind the Lens" post soon featuring Queen B and the photos I took of her last weekend. Stay tuned~