Here are some summer photos to brighten up this gloomy Thursday. These photos were taken during our
FASHIONSIGN MAGAZINE
contributor shoot which I styled (see official photos
HERE
and BTS photos/blog
HERE
).
Mealan
, a local boutique here in Calgary was kind enough to let me pull out clothes for 12 people. Yes, you read it right, 12 REAL PEOPLE! Definitely a challenge to pull out clothes for our lovely contributors without sacrificing their personality, style and body type. To say the least, I think I pulled it off and although there were mishaps here and there, I think everyone was happy with what they wore for the shoot.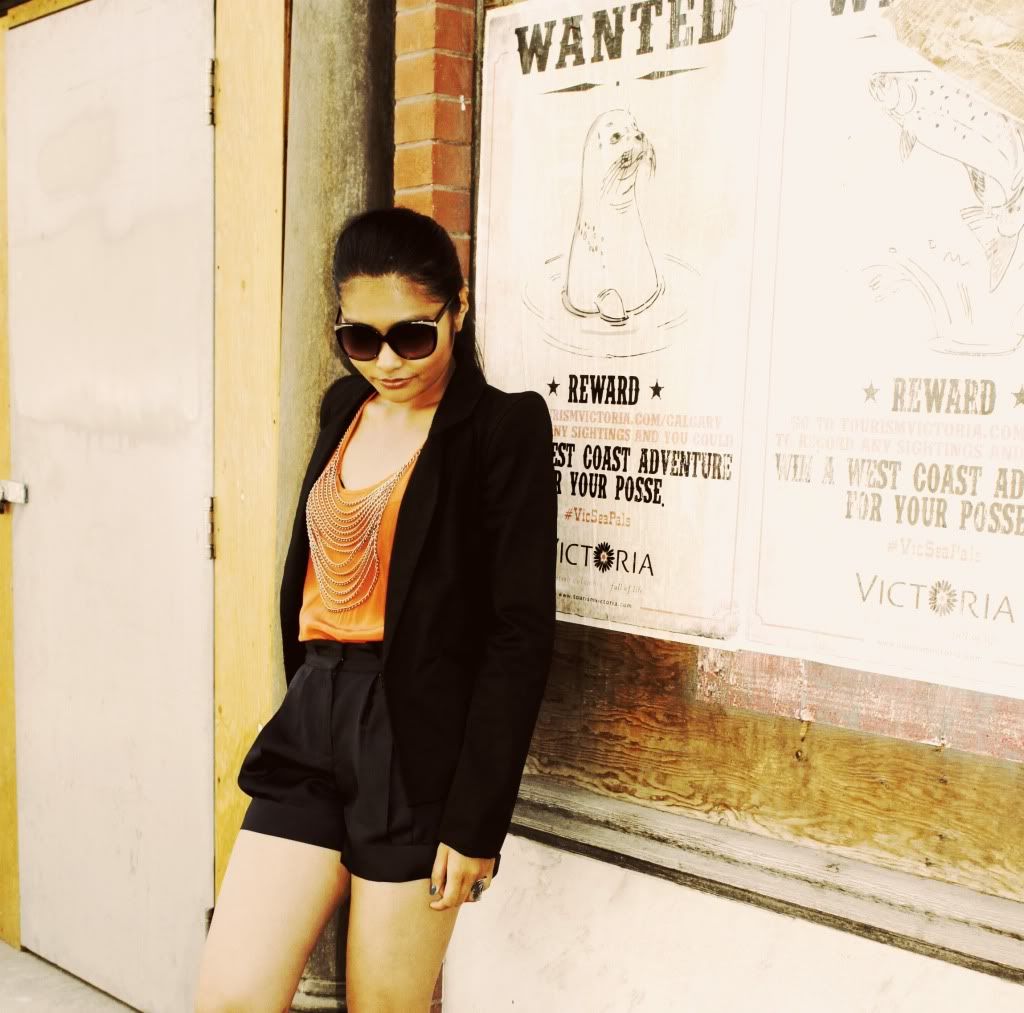 Whole outfit from Mealan. Shoes from Spring. Sunnies from Aldo.
As for me, I chose this fierce blazer with statement shoulders and to balance the all black ensemble, I chose this orange silky top with attached necklace.
Have a lovely weekend, lovelies~