So I finally figured out what to do with my vlogs. If you are a follower of mine on TWITTER or on FACEBOOK, you do know by now that I'm aiming to do more "Outfit of the Day" and a little "How-to" here and there.
I was so excited for my first OOTD because I thought it was so neatly done (and clear this time) but alas, when Gelalex finally edited them, it was too small and basically, I cannot do anything about it anymore. Oh well, another vlogging lesson learned...never ever use your phone's video camera! I will get better and better next time, I promise! Just bear with little miss blogger trying to vlog!
But because I love you, I took the liberty of taking some photos and several screen shots for you to see it up close! Click for more~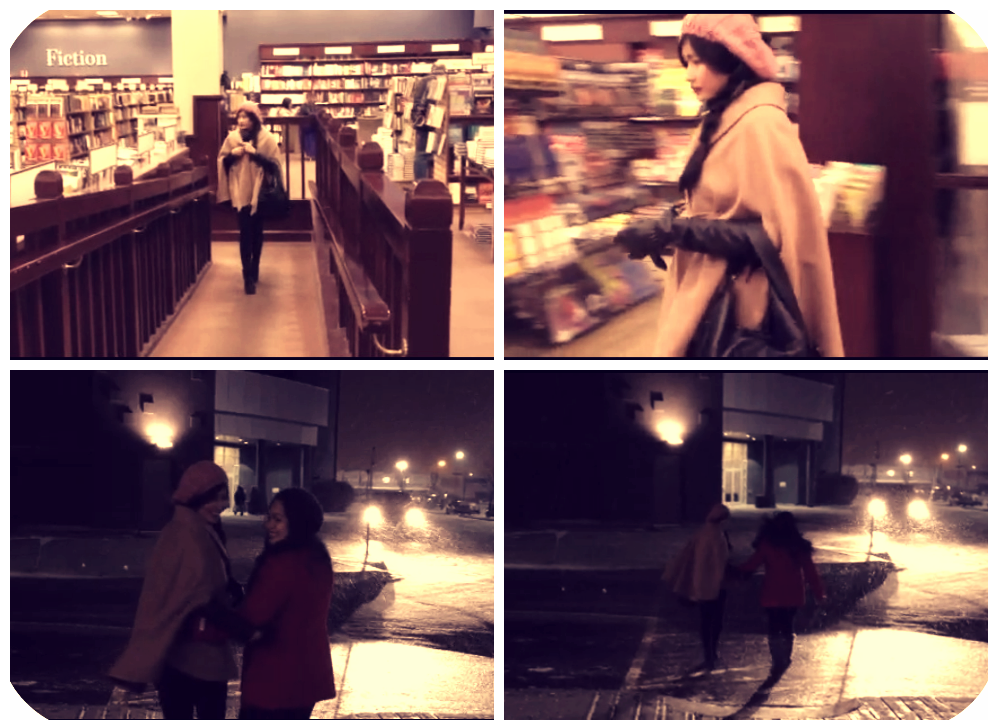 Bano & eeMee cape. Sweater gift from C. Winners leather jacket. Boopydoodle cameo necklace. Spring booties. Sirens leggings. Bag gift from S. Ardene beanie, gloves and ring.
HERE'S ANOTHER GOOD NEWS! 2 actually...The Canadian Blog Awards released their nominees already and I was nominated as BEST OVERALL BLOG and BEST PERSONAL BLOG! Please vote for me HERE for the Best Overall Blog Category and also HERE for the Best Personal Blog Category :)

Happy (American) Thanksgiving everyone! Very thankful for you my dear readers...YOU MADE ALL THESE HAPPEN! Much love~