Resting in bed on a Sunday morning, waiting for Dee to come over and help her figure out her new phone. She is joining the iPhone bandwagon and I also got myself the iPhone 4s last Friday-- which literally ended my misery and stressful days/nights trying to keep my old iphone 3g alive. Siri is now my bff, I get texts/calls on time (cos I have signal in my room now) and I can iMessage to my friends from the US, Philippines to Japan.
Technology aside, here is the second outfit off of the
FASHIONSIGN MAGAZINE
(September Issue) Bloggers Look Book. You are prolly tired of seeing colour blocking outfits especially since fall's trend is more of bright colours but same palette. I swear in my grave though that when we had this shoot back in Spring time, colour blocking was just coming to life and I wasn't even sure if I could embrace such trend thus here I am with my Superwoman colours.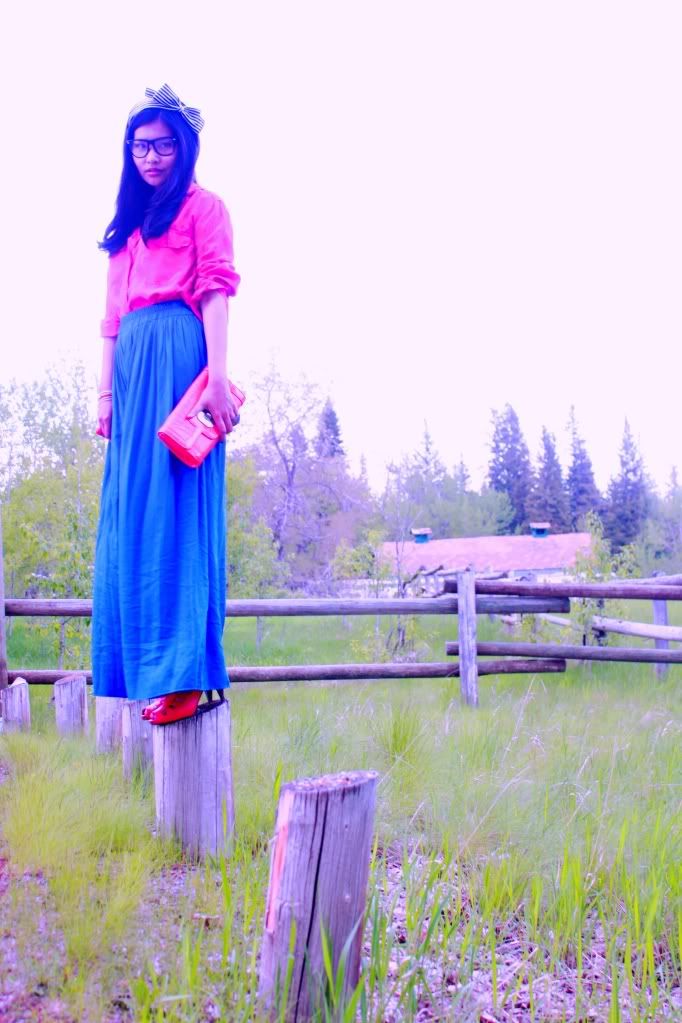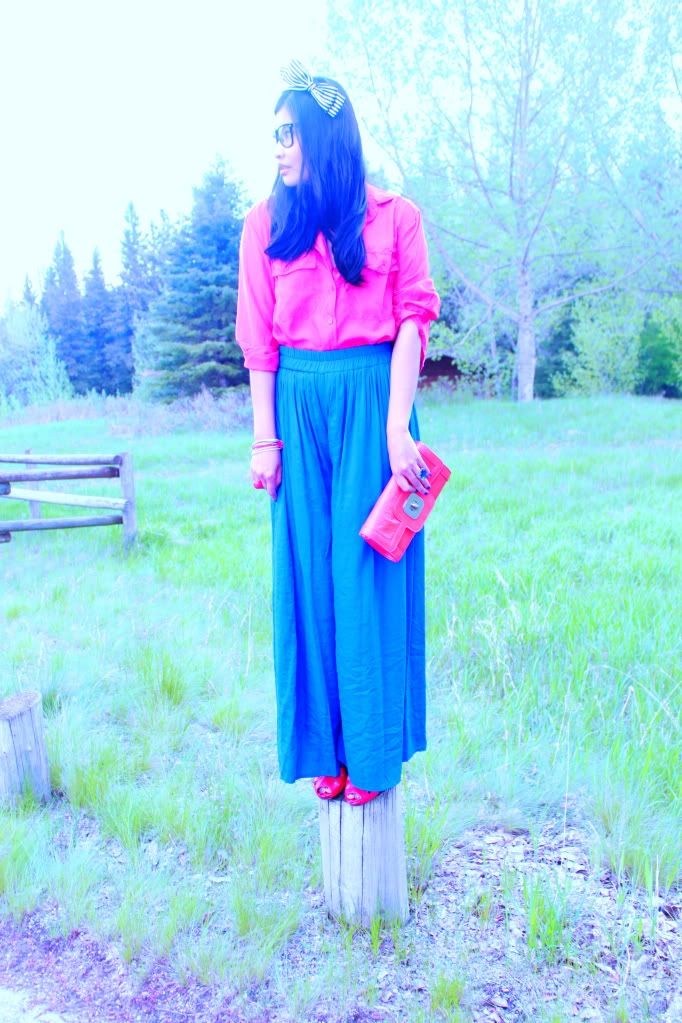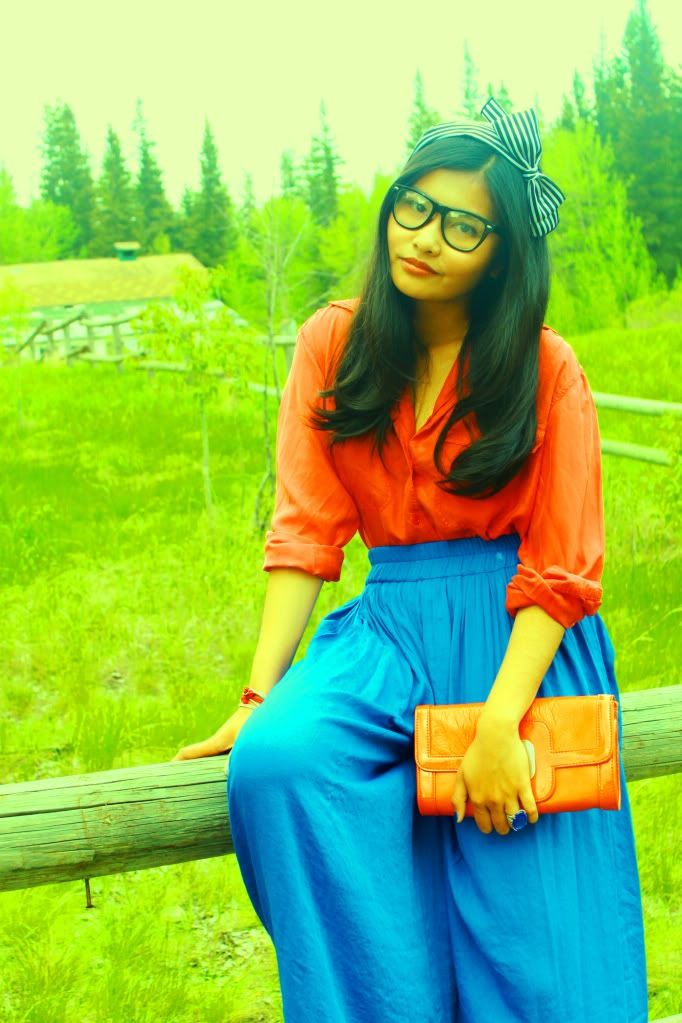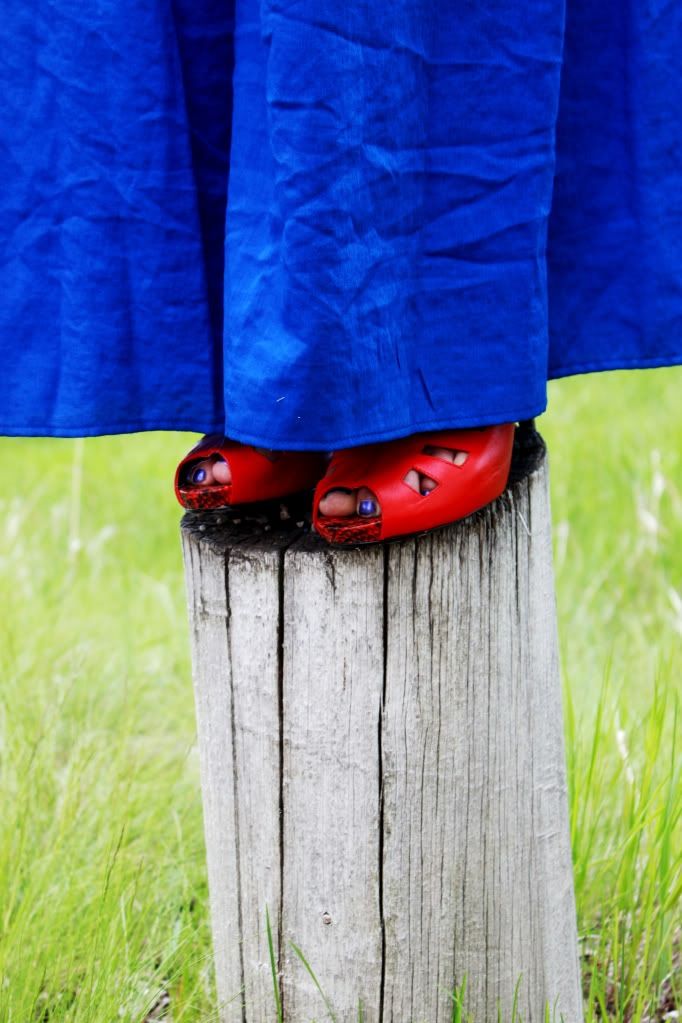 Red silk button down shirt given by my boss. Zara palazzo pants. Town Shoes shoes and clutch. H&M headband. Aldo glasses and bracelets.