Doing this post in advance on a Monday night because I don't know if I will have the time to do it tomorrow and I don't want to leave my blog unattended yet again (especially since I just took 10 days off of it). Someone important is coming to town for a week and I'm pretty sure I will be away from my computer 7 hours from now till Sunday. I have saved blog drafts for the week and hopefully be able to squeeze in some editing and publishing here and there. I'm trying to learn how to balance my career and my personal life wishing that one will be as lucky as the other.
Anyway, this is the third installment of what I wore for
FASHIONSIGN MAGAZINE
Blogger Look Book. Loved how this lace shorts from
APT 22
made me feel so sexy together with the sheer blouse from H&M and undone hair with
Ezia Couture
hair piece to match.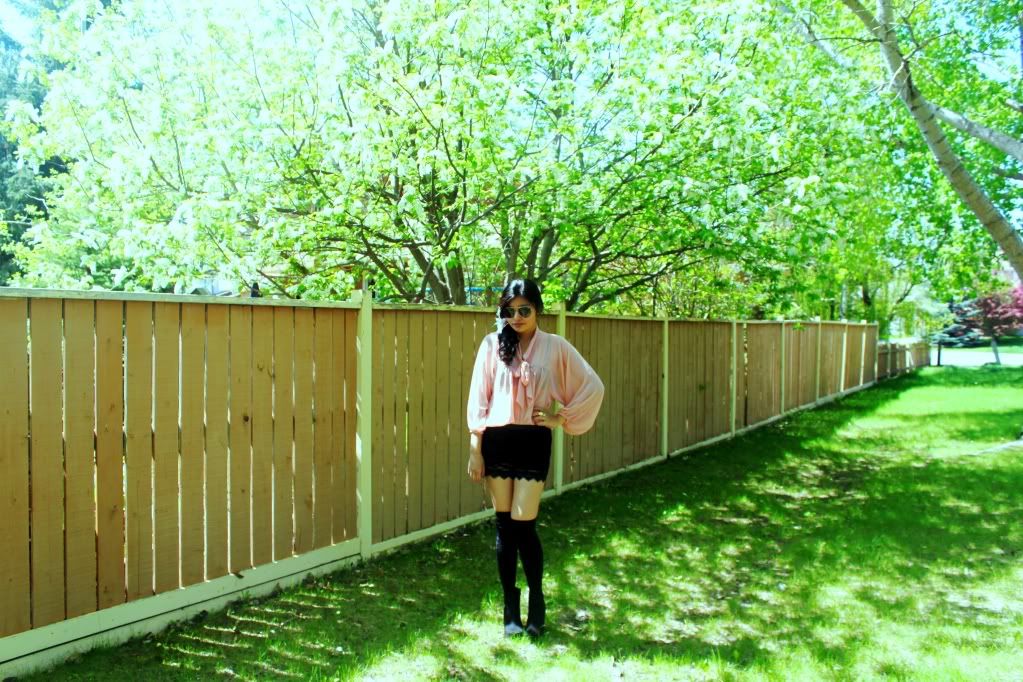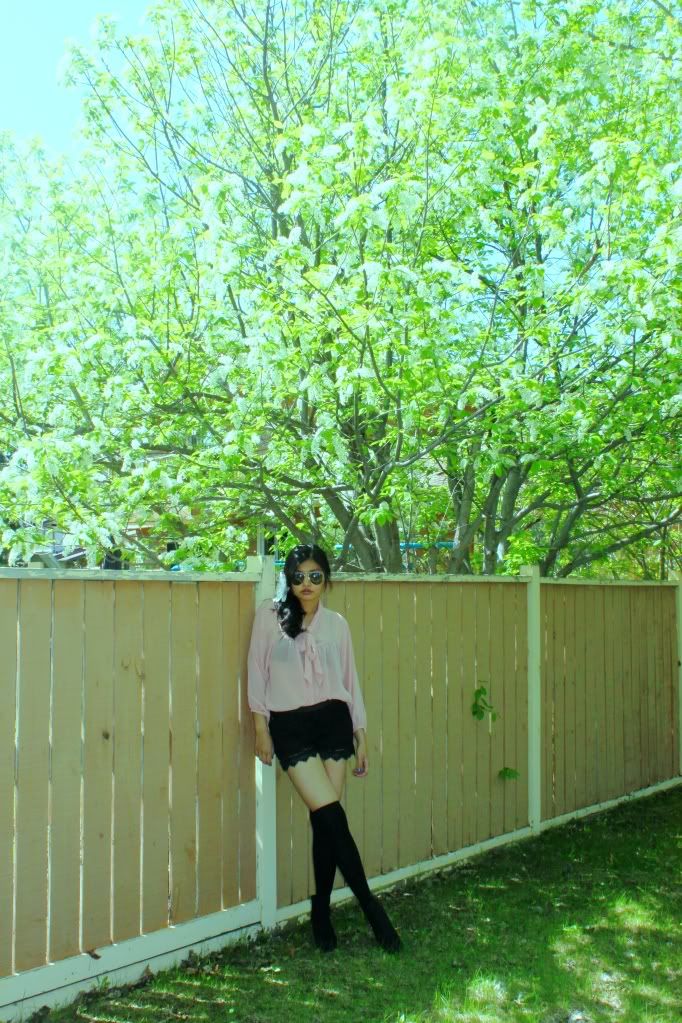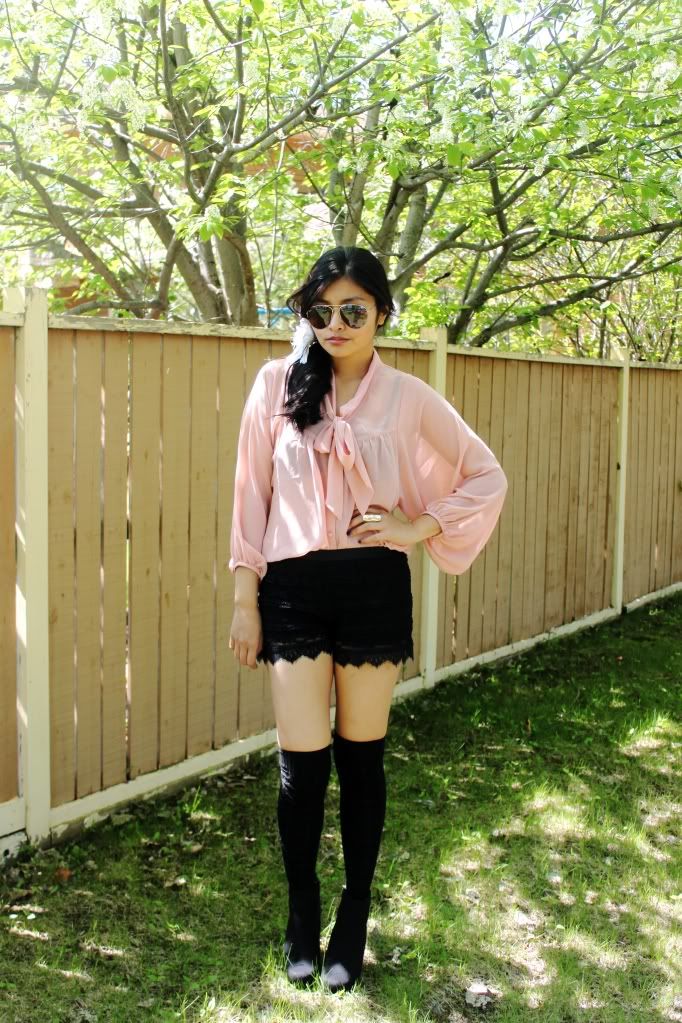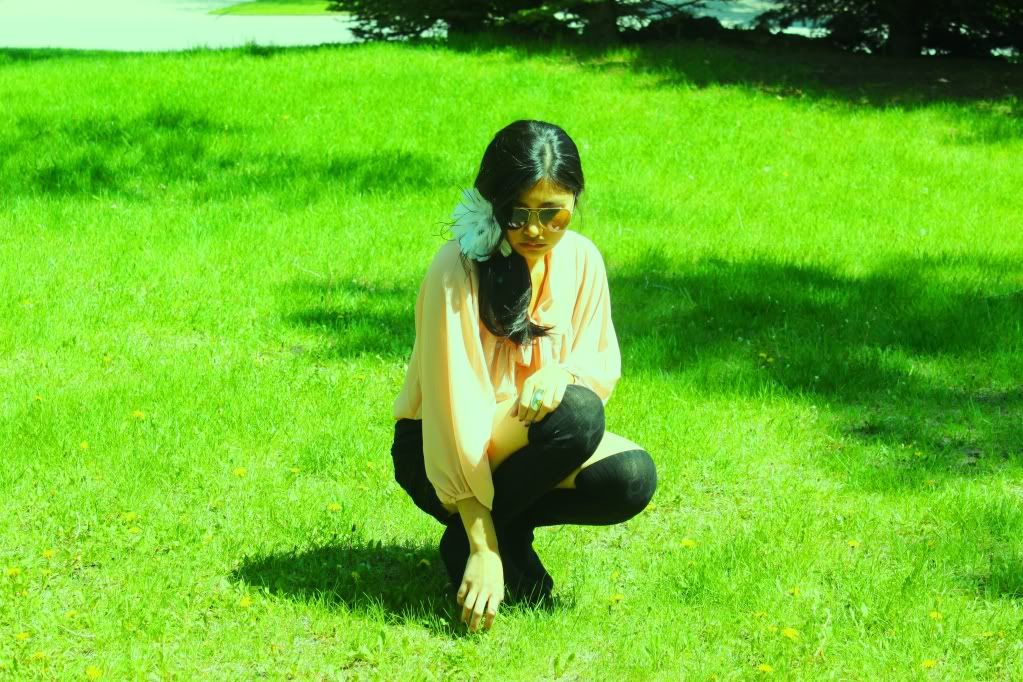 H&M sheer blouse. APT 22 lace shorts. Spring wedge booties. Ezia Couture hair piece. Ardene socks. Ray Ban aviators. Costa Blanca
Photos by Dee and Fashionsign Magazine
Speaking of
APT 22
, join them as they celebrate their 1st year anniversary on October 20, 2011 6:00-10:00 PM at 1314 1st Street SW, Calgary.
If you are on the East side, join
Ezia Couture
as they also celebrate their first year anniversary on October 21, 2011 at
Revolutions Night Club, Kingston, Ontario.
HAPPY 1ST BIRTHDAY TO BOTH OF YOUR AMAZING BUSINESSES!!!