Finally rejuvenated after being bedridden the whole Saturday from the event that is
PARKLUXE
last Friday night. Worked from 8-6, had 15 minutes to get ready and rushed Downtown hoping not to be late for the event. Calgary's finest fashionistas all gathered for a night of real Canadian talent.
PARK
stepped it up a notch by showcasing only the BEST out of the BEST designers in their show this year. The venue was spectacular and every inch of the show was pure sophistication. Definitely one of the best runways I've seen in Calgary so far!
Anne Corpuz-Bacalso opened the show and once wowed everyone with her new collection of handmade all-natural pieces from the Philippines. I couldn't be more proud of my very own blog sponsor and friend/sister/mom. Definitely stepping it up each time she sends her collection down the runway--chunkier and bolder than ever before. My favorites were definitely the Deep Red Resin Links necklace and the White Lip Mother of Pearl necklace.
Lara Presber stayed true to her craft of making a collection that merges both architecture and fashion by using 'inhabitable' spaces to inspire 'wearable' pieces. Honestly, her pieces are not my style but any working woman would love her collection for its structure.
I had no idea who Bridget Bergman was until Parkluxe so I didn't know what to expect of her collection but this Vancouver-based designer totally blew me away with her coats. I think it was a good way for her to go to that direction since coats are a staple in Canada and she used a whole lot of black which can definitely go with anything. This girl is definitely someone to watch out for!
Ever since I was exposed to Caitlin Power's designs, I couldn't stop but be amazed every single time. The perfect way to end the show, Caitlin Power once showed us why she deserves to move in fashion mecca that is Toronto. The girl can just never do wrong with her very powerful structured pieces that was perfectly balanced with a sexy back. When I got the chance to talk with her the last time, she said that her pieces are very much for the ladies of New York where she aspires to be and I am certain that she will make it there in no time!
Here are some photos of the fab YYC people at PARKLUXE ~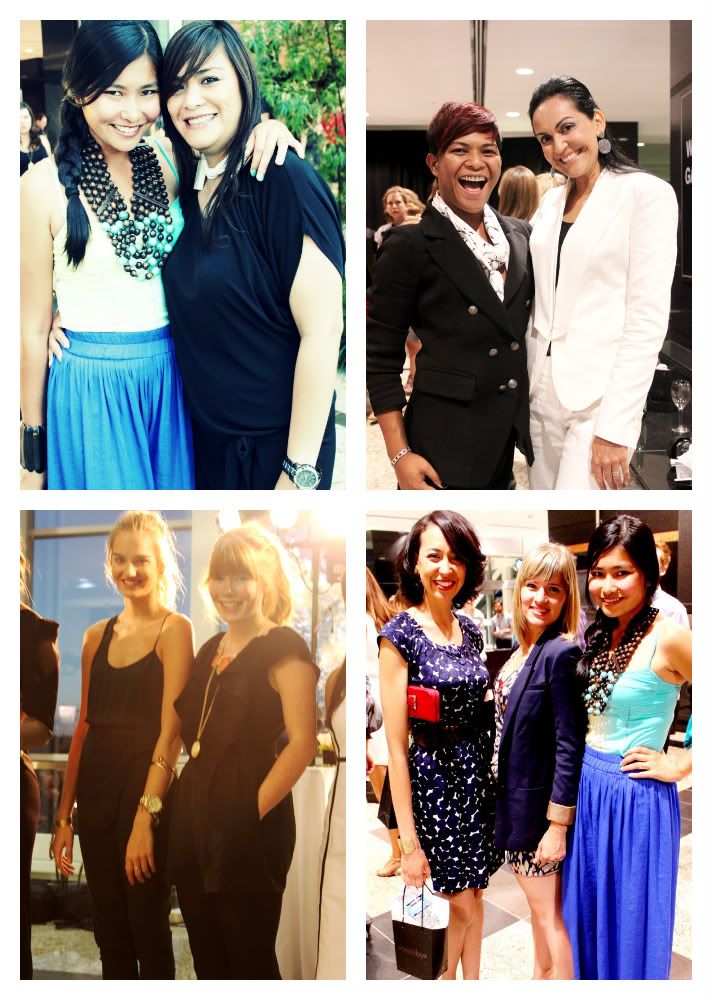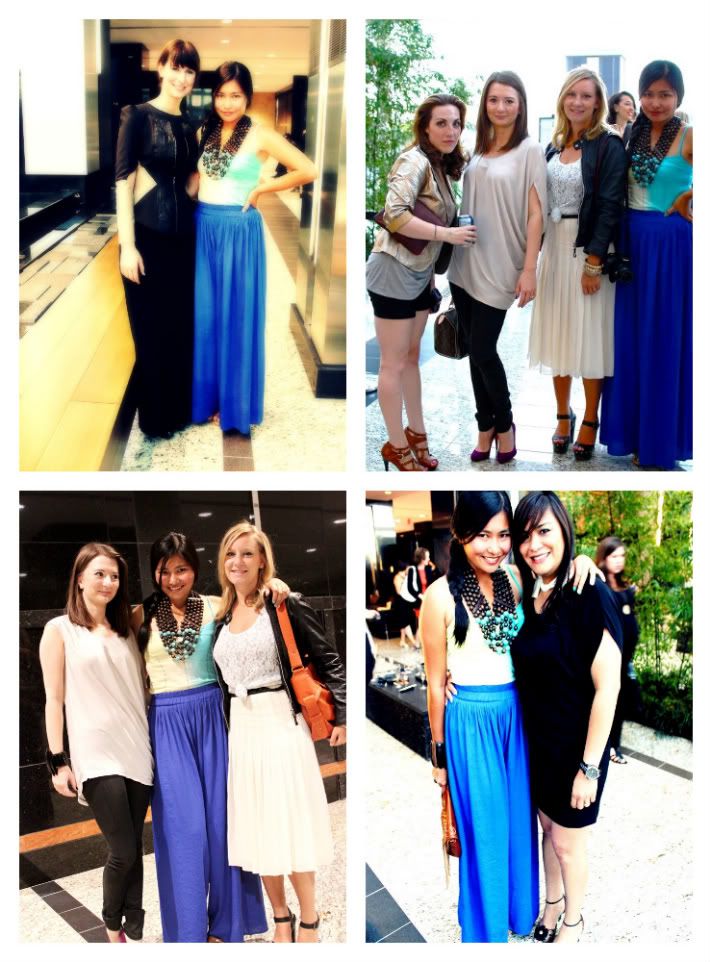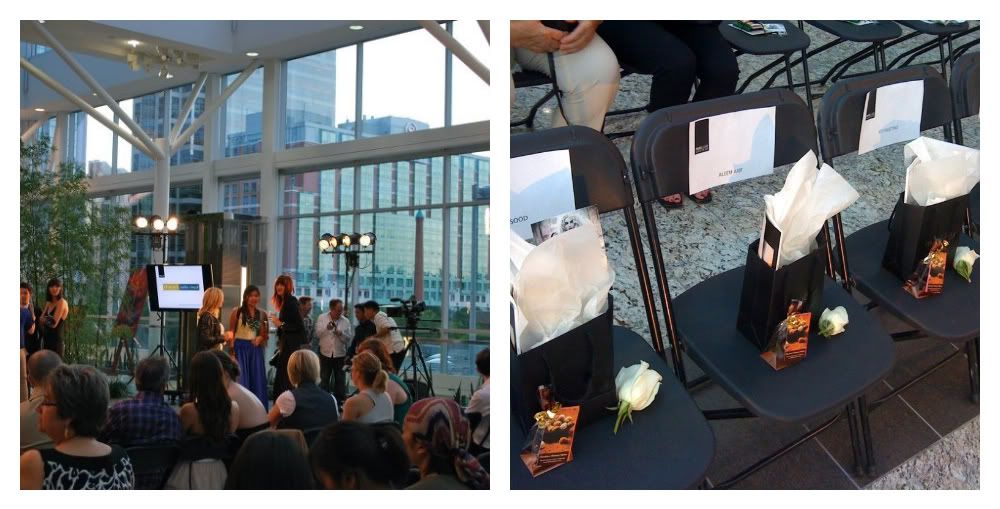 WHAT I WORE: Aritzia two-toned corset top. Zara blue palazzo pants. Sirens wedges. Anne B. Accessories necklace and bangle. H&M fringe clutch.
KUDOS TO THE AMAZING PEOPLE BEHIND
PARKLUXE
especially my lovelies Kara, Maeghan and Jen~

Enjoy the rest of your weekend ~
KD